Recolouring Faded Leather In 1951 MGTD To Original Red
Products Used: Professioanal Spray Leather Restoration Kit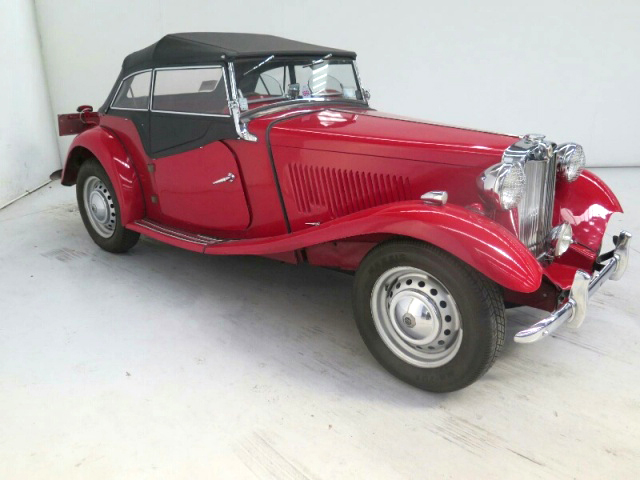 "Hi Paul, As part of the process of tidying up my 1951 MGTD I would like the seats recoloured. They are in pretty good order however are just faded as per the photos."
"As you may be able to see the seat red is slightly different than the door panels which were done prior to me acquiring the car."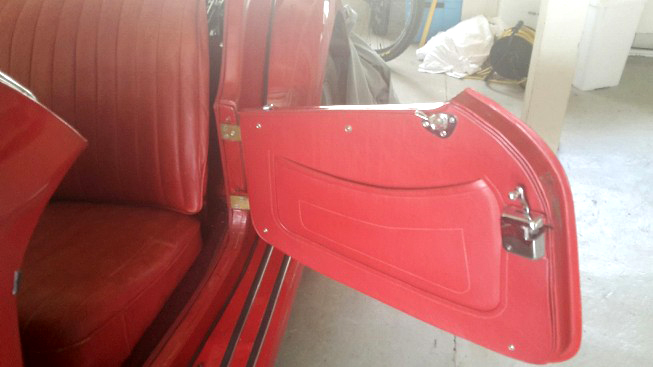 This is normally what happens ... the vinyl and leather fade at different rates. With this car, I matched the leather colour to a sample of the vinyl.
"Here's a photo of the seats removed from the car ..."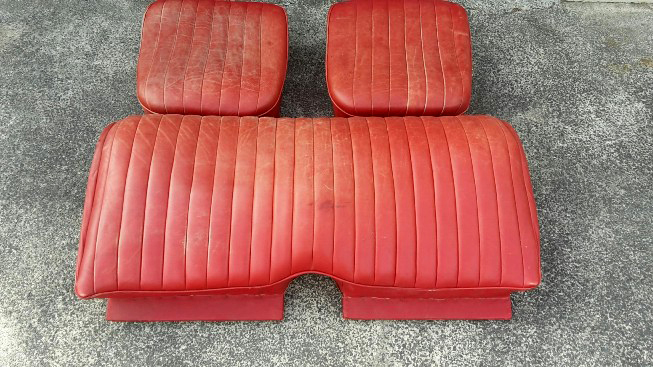 " ... and after the leather had been cleaned and prepped ready for the colouring process ..."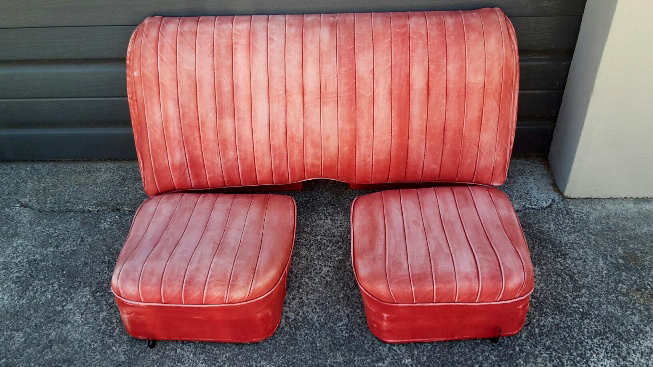 "Here are the finished seats!"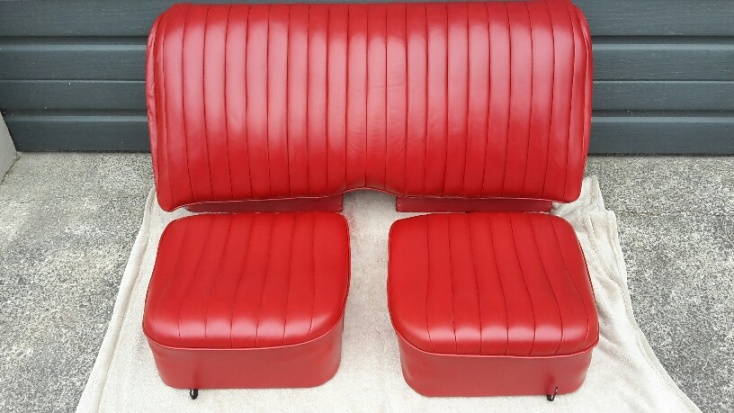 "Here are the finished seats back in the car ..."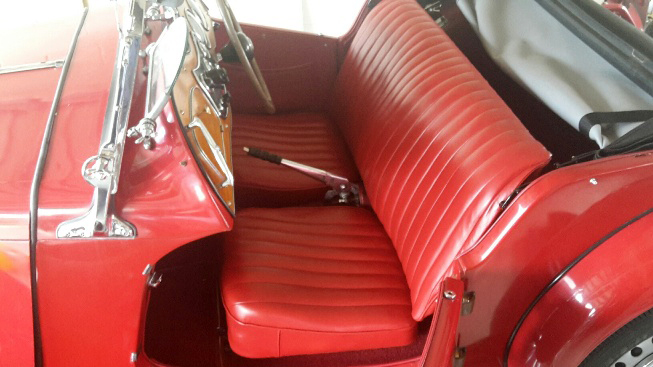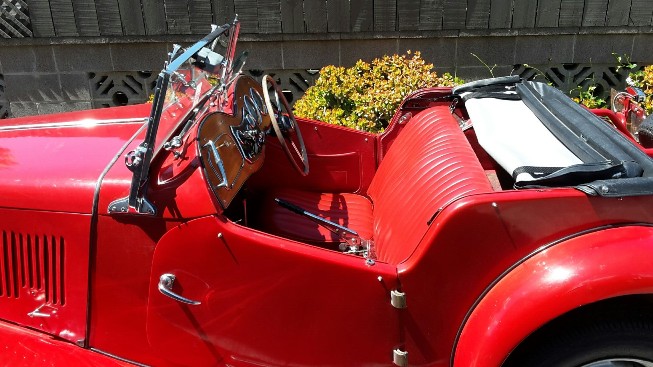 "I'm very pleased ..."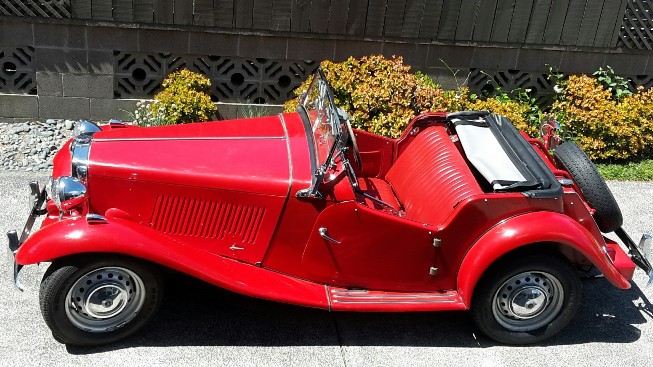 "I've had a great result. It went very well and didn't use as much colouring as I had thought. Very deceptive!!!! It went on really easily with good coverage so I'm really pleased. Great colour match. It all went as per the instructions you sent."
Paul - Auckland
Well done, Paul, excellent result. You should be proud of yourself. This is a classic example of professional job ... first time around!