DIY Leather Colour Restoration Kits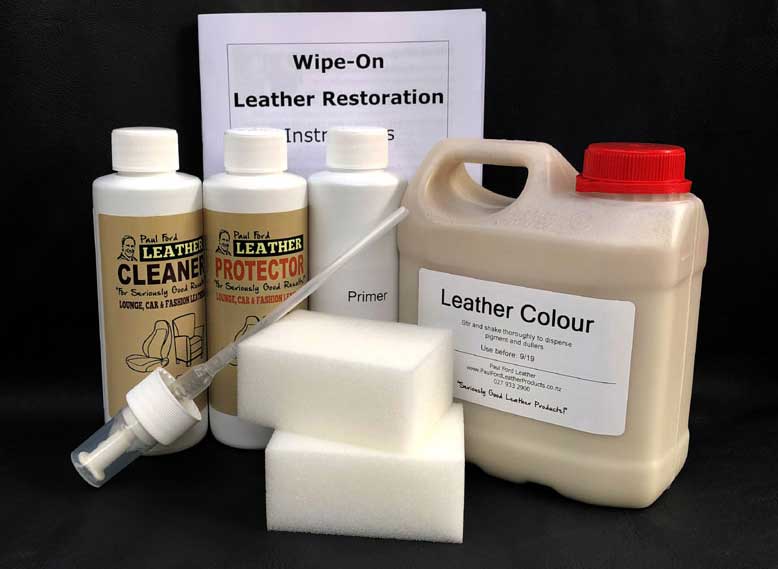 Products For Recolouring, Restoring And Rejuvenating Your Worn, Faded And Tired Looking Leather In Your Car Or Furniture.
Looking for seriously good results? Here's how I do it:
Colours Custom Matched To Your Leather: Picking a standard chart colour will almost always be the WRONG colour! With a sample of your leather (here's how to get one) I will match the right colour the FIRST TIME!
Used In The Tannery For Automotive And Upholstery Leathers: These are NOT low grade, low cost resins which quickly wear away and rub off on your clothes!
The RIGHT Amount Of Product For Your Job: Whether your job is large or small, I can help your work out the RIGHT quantity. You won't get caught buying a small bottle of colour only to find you need several more to finish the job ... can be costly!
You Can Easily Achieve Seriously Good Results! These are the products I personally use for professional work so with over 35 years experience, I know they are extremely good and phenomenal results can easily be achieved!
FREE Help And Support: If you are not sure about anything, give me a call and I'll personally help you get the results you are looking for.
2 Leather Restoration Systems You Can Choose From ...
OPTION 1:
Simple Wipe-On System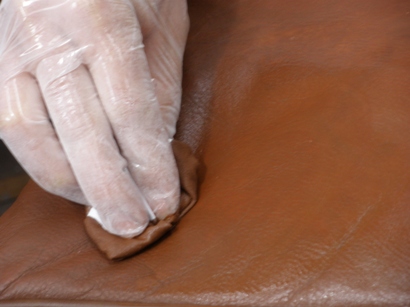 A simple wipe-on method to transform your tired, worn out leather.
No specialised equipment is needed.
OPTION 2:
Spray-On System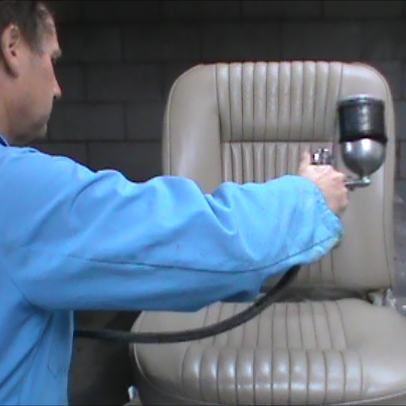 This is exactly what I use for professional leather refinishing work.
To use these products, you will need spray equipment ... small compressor and I recommend gravity fed spray guns as shown in this image.
Here's Some 'Before' And 'After' Examples To Get You Excited!
Suitable for your car leather ...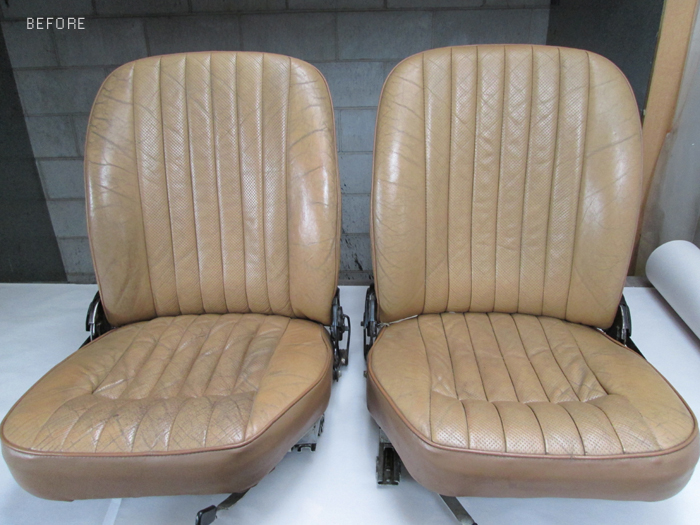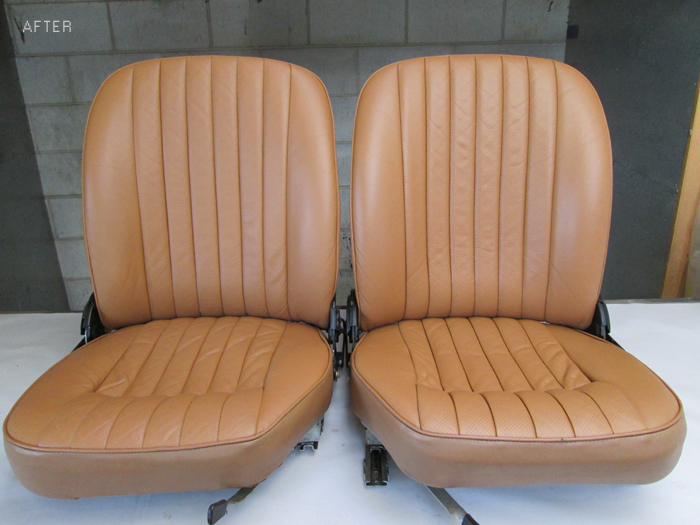 and your lounge, office or boat leather too!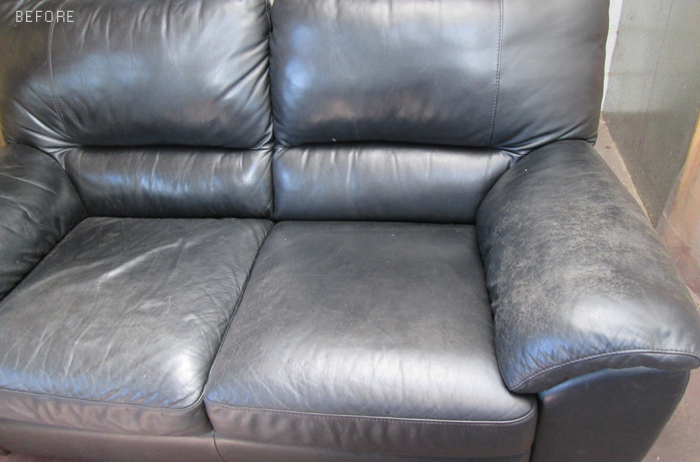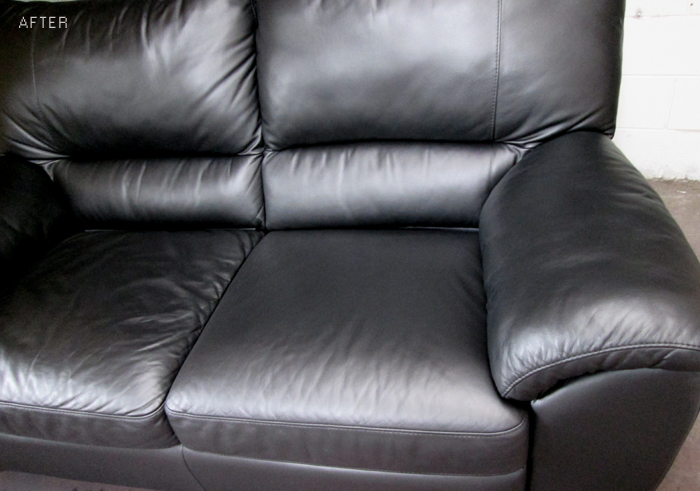 If you would like to see more examples, here's where you can see photos other people have sent me showing how easy it is to get amazing results ... customer photos.
What To Do Next ...
Best thing to do is send me some photos and your contact details and I will personally help you choose the best option.