Video Demonstrations ...
Leather Care For Pigmented, Sealed Leathers
Leather Cleaner ...
Leather Conditioner ...
Here's a short video showing how the conditioner is applied ...
Leather Protector ...
Here's how to apply the leather protector ...
WARNING - Be Careful Cleaning Antiqued Leathers ...
Before cleaning mottled or 2 tone leathers, here's what you need to know...
Waxed Oil, Pull-Up Leather Care
How To Clean And Condition Waxed Oiled, Pull-Up Leathers ...
Leather Restoration
Professional Spray-On Leather Restoration ...
I've put together a collection of video clips showing you how to refinish MK2 Jag leather.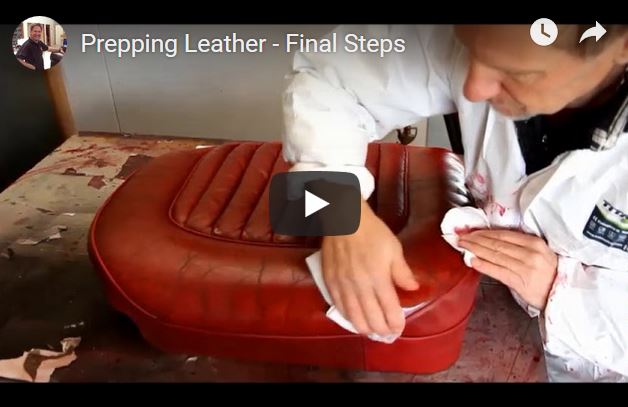 Before And After Examples...
Here are some photos people have sent me showing examples of what is possible with the DIY leather restoration products ...
Refinishing E-Type Jaguar leather ...
Wipe-On Leather Colour Restoration...
Here's a video I've taken from my archives demonstrating a previous restoration product. I'll make a new video shortly but this will give you an idea of how simiple leather restoration is.
Leather Restoration Tips
How To Prep Aniline, Non Pigment Leathers
Before refinishing aniline or dyed non-pigmented leather, you need to make sure it has been thoroughly prepped. A thorough prep job will give you a good base for excellent refinishing results.