Much Loved Leather Couch Given New Lease Of Life
Here's a couch restored by Cecile from Glentunnel, South Island, NZ. Her husband was convinced she couldn't do it ... but Cecile was certain she could. Here's her story ...
Products Used: Wipe-On Leather Restoration Kit
Hi Paul, I thought you would be keen to see the photos of my amazing results.
As I explained on the phone, I'm happy for my couch to look "well loved", I just wanted to bring back the colour.
The first photo is what my lovely old couch looks like before attacking it with your clever colouring system.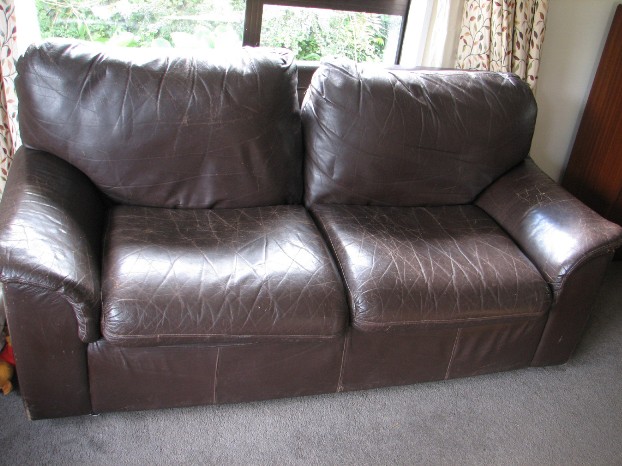 As you can see, the leather looks pretty worn out but that doesn't bother me. I just love the shape of it and it's really comfy. I'm totally fine with the cracks too. Its part of the leather look and give real character.
The next photo shows the difference between the old and the recoloured. What a difference!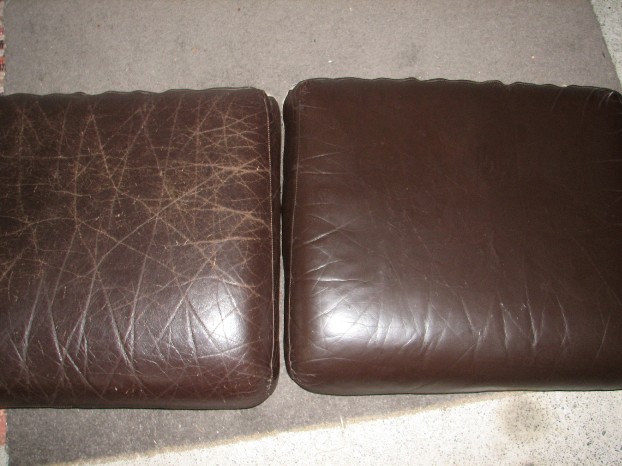 My husband was really suspicious of the whole idea of restoring it with your leather colour and he was certain that it would all turn to custard and end in tears!
With your help and wonderful products, I got to say, "I told you so!" Now he's a believer too!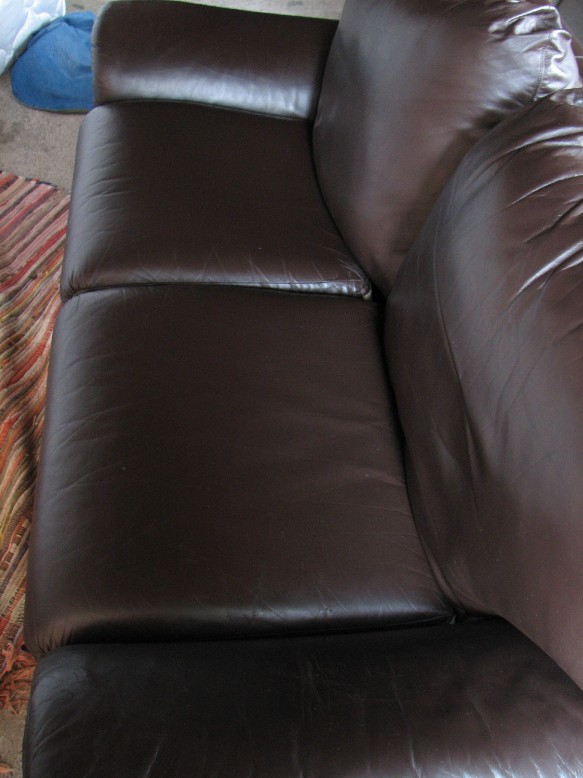 I did everything you said, step by step and I'm so happy with the results.
Yes, I know it's still cracked and wrinkly but as I said, I'm totally fine with that. It now looks just like I wanted ... correction ... much better than I expected!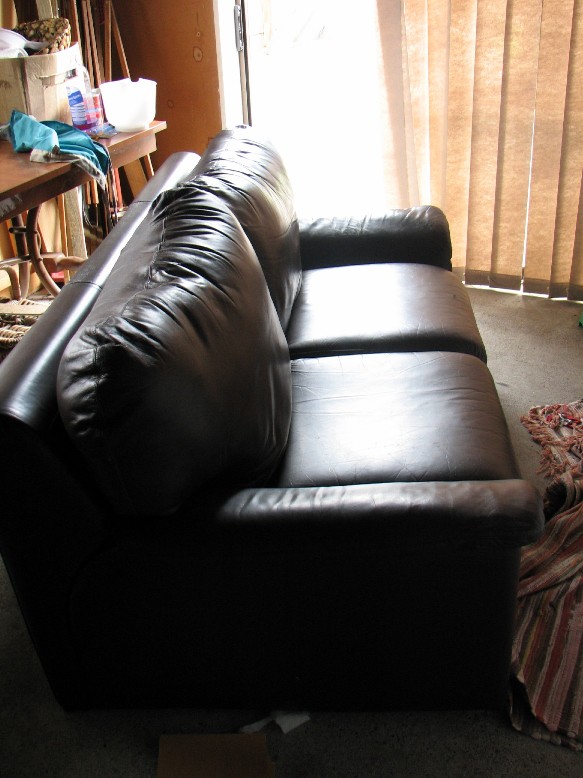 So, in between painting furniture, baking for Christmas, playing with the chooks while dead heading the roses, I'm really proud of what I've managed to achieve.
Thank you so much for your help, Paul, I couldn't have done it without you. Your help, support and products are truly amazing and I'm delighted with results!
Cecile - Windwhistle