Brown Leather Settee Refinished
Products Used: Wipe-On Leather Restoration Kit
I received the following 'before' and 'after' photos of a restoration project by Hugh.
Here's a photo of the couch about to be overhauled ...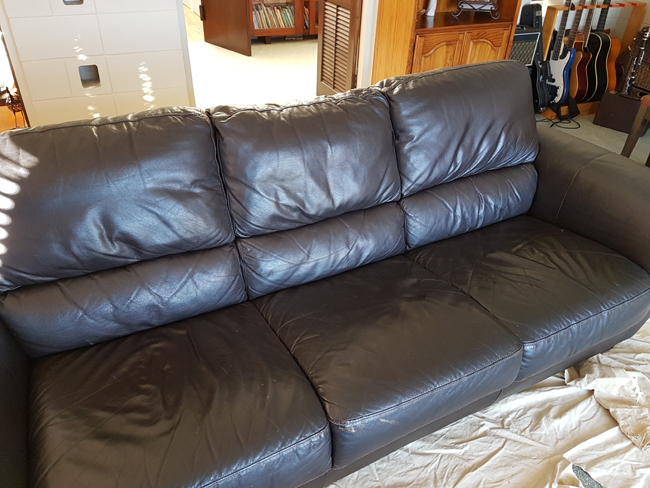 Three cushions 'before' and three 'after' ...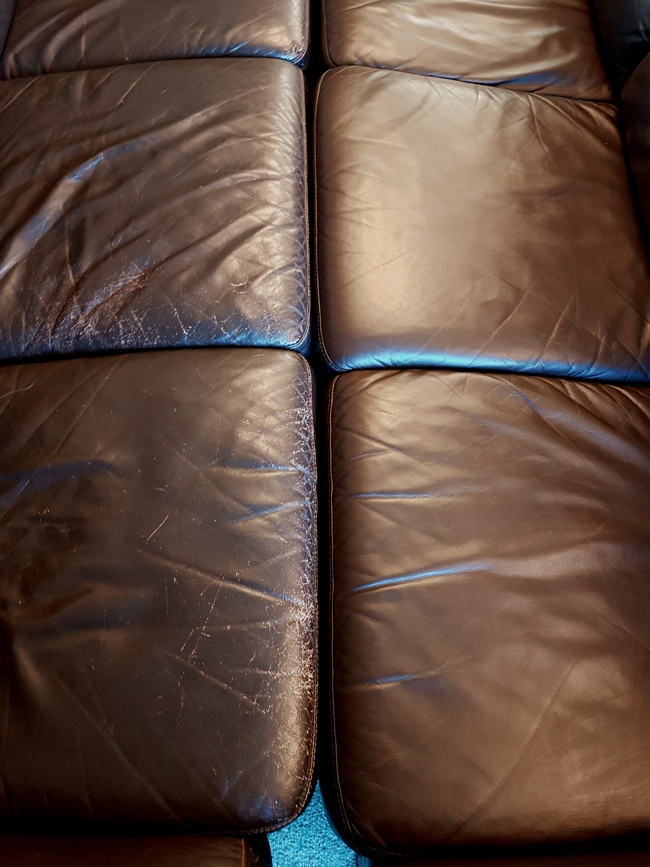 A close up of 'before' and 'after' ...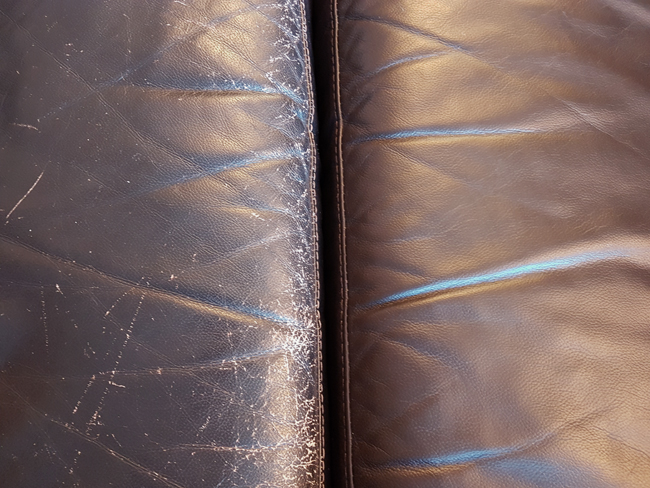 The finished couch back in position and ready for use ...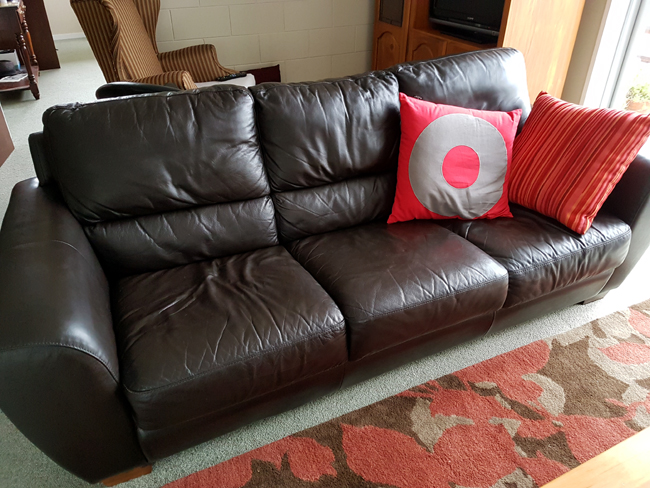 "Very happy with the results Paul. So easy to use and the difference is dramatic."