Videos Showing How To Refinish MK2 Jaguar Seats ... Step By Step!
I'll show you how to make this ...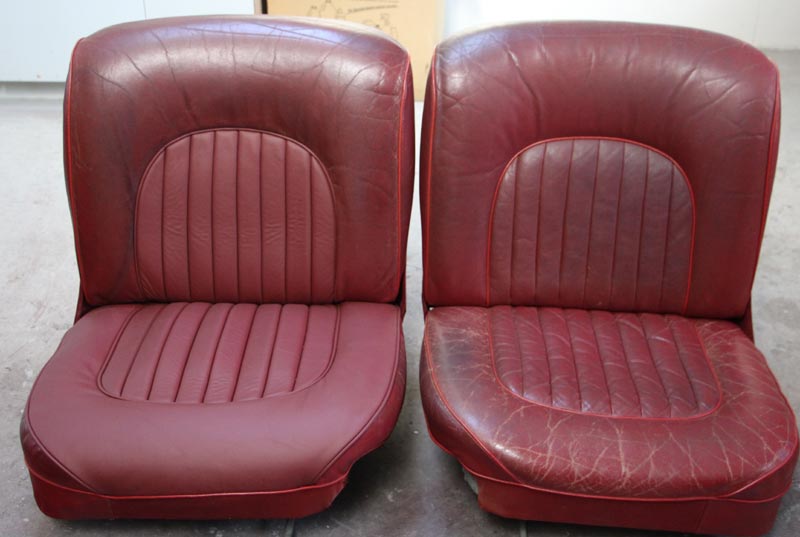 Look like this ...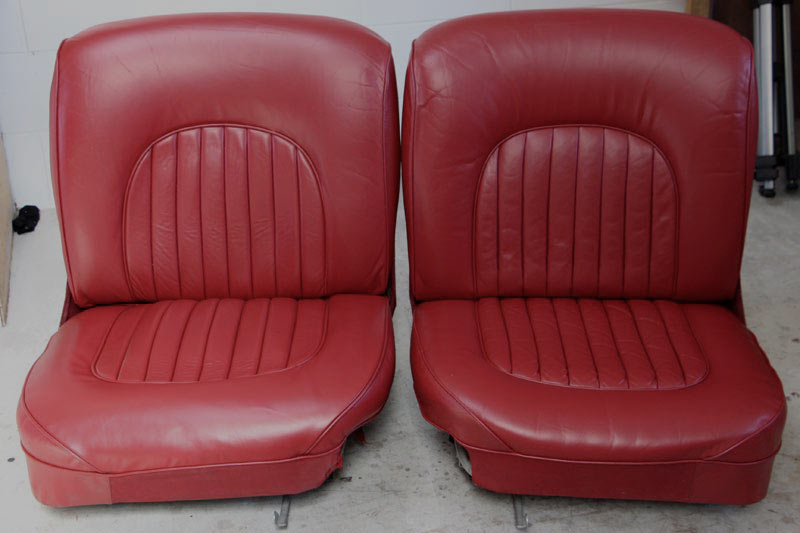 The best way to learn how to refinish your leather car seats to a professional standard, is to watch over my shoulder as I show you step-by-step, how it's done.
Download Detailed Instructions ...
Here's the link ... Step by step instructions.pdf
Let's get started!
Introduction
Overview
Here's a look at what we're going to be working on ...
STEP 1: Air Gun
Getting rid of the dirt and dust from piping, stitching and pleats ...
STEP 2: Leather Cleaner
Removing built-up dirt and grime from leather using the leather cleaner and a scouring pad ...
(Note: this technique is for prepping only ... not general maintenance)
STEP 3: Prepping The Leather
Removes the old oxidised finish and chemically etches the surface ready for the new finish ...
1st Pass
2nd Pass
Final Check-up
Prepping Vinyl
If you have vinyl, yes you can refinish it. Here's how to prep it ...
STEP 4: Leather Primer
Bonds the new resin with the old finish for maximum adhesion ...
STEP 5: Padding On The Colour
Pushes the new colour into the pores of the leather and disguises cracks etc ...
1st Pass
2nd Pass
Final Steps
STEP 6: Spraying On The Colour
Multiple light coats ...
STEP 7: Spraying The Clear Sealer
2 medium coats ...
STEP 8: Applying Leather Protector
Gives the leather a natural, buttery feel just like the original ...
Here's The Finished Project