Vintage Car Leather Restored To Original Black
Products Used: Leather Restoration Kit
Here are some 'before' and 'after' photos of leather seating out of a vintage car which Jim kindly sent me.
"Here are photos of my 92 year old leather with cat damage, torn missing piece (which i had enough orig leather to add in ), plus dry from 50 years of barn storage. Otherwise remarkable condition for its age."
This first photo is a shot of the front seat, taken from inside the car ...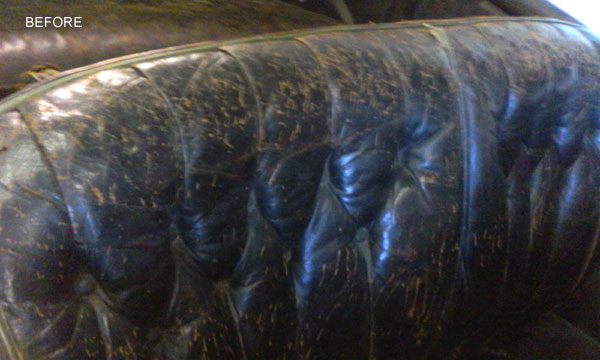 This next shot is the seat cover removed from the rear seat. You can see chunk of leather missing on the top edge ....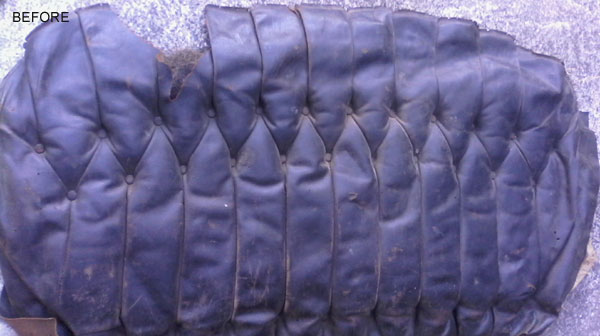 Here's a close up show the exent of the wear and tear. Not bad of 92 years!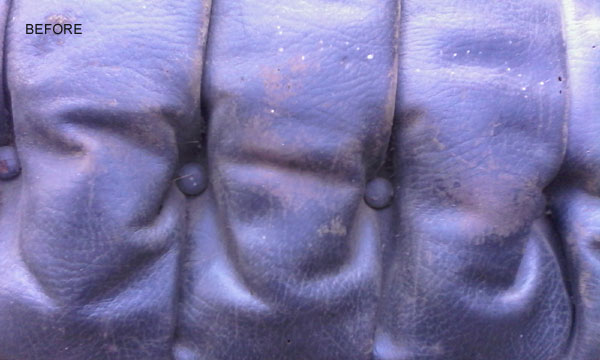 A piece of leather was carefully glued in place and the join was filled then smoothed over.
Now, here's the rear seat with the missing piece repaired, then completely refinished ...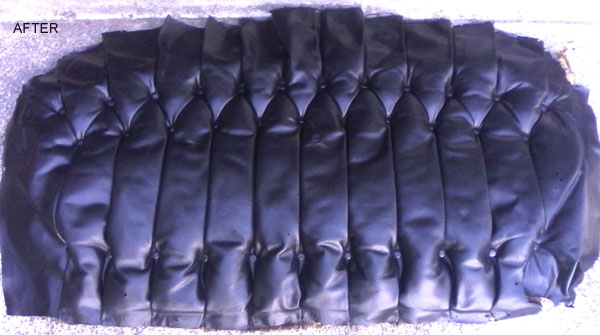 The front seat refinished ...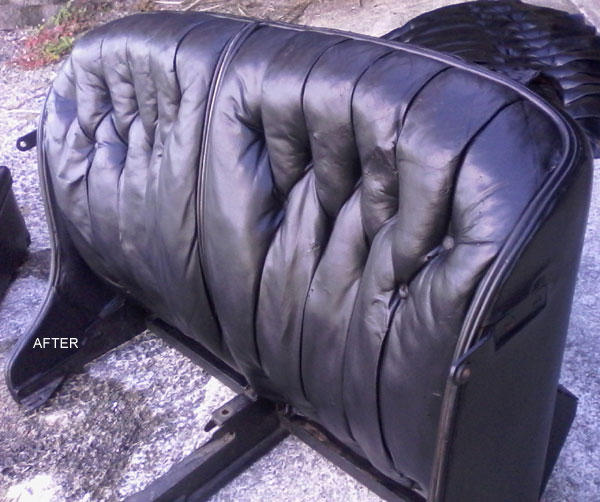 An 'after' photo of another finished trim piece ...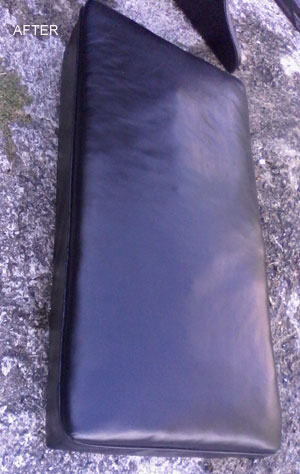 Here's the completed outside back of the front seat ...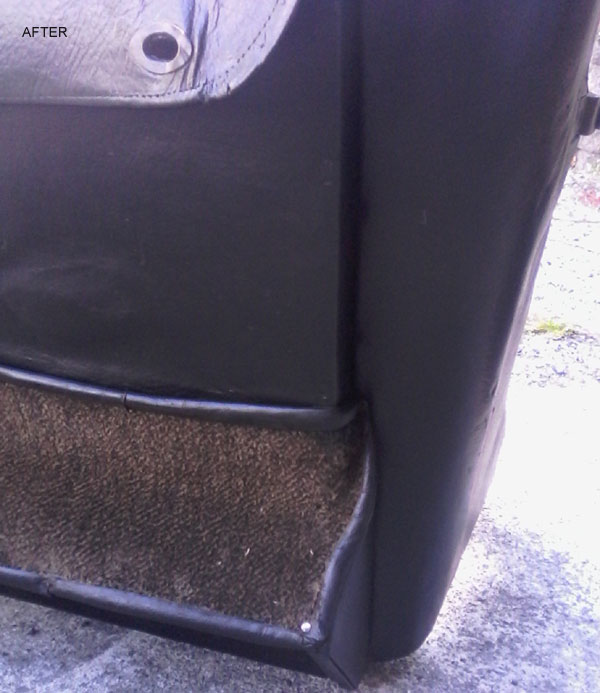 What did Jim think of his results?
"Hi Paul, I finally reached the colour stage on Saturday after stripping and repairing damaged/ripped/missing pieces. All i can say is WOW!"