Worn Leather Car Seat Restored To Original Colour.
Products Used: Wipe-On Leather Restoration Kit
Here's some photos sent to me from Lloyd whose Passat leather drivers seat was looking a little worse for wear.
The first photo shows the inside back of the drivers seat. This type of wear is very common caused by constant sliding in and out of the car.
And here's the seat base ...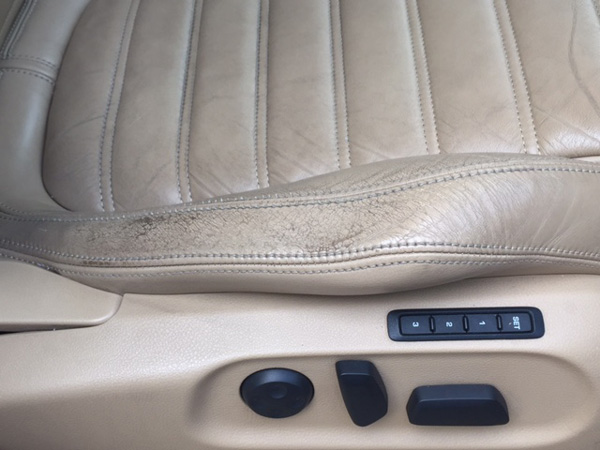 When making the colour, I asked Lloyd to send me a photo of the headrest laid on top of the seat to see how much the colour had deterioated ...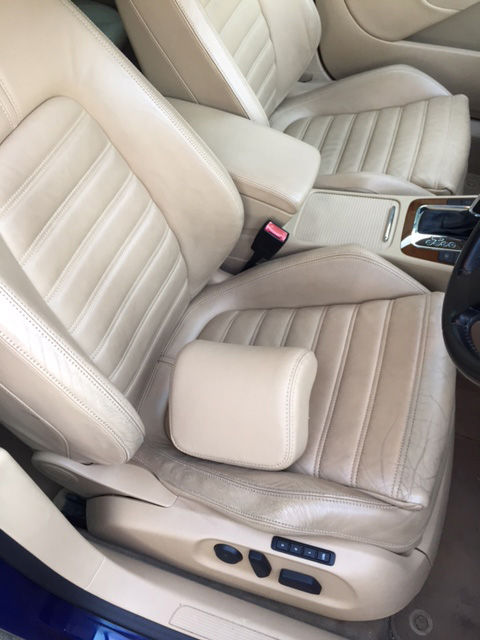 Look at the colour difference! This is why I will always match to original untouched leather ... in this case, I used the head rest.
A short time later, I received the following pictures of the finished results ...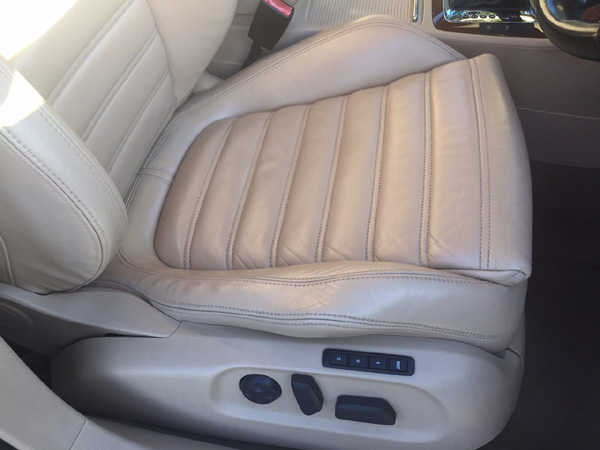 Here's a close-up of the finished seat base ...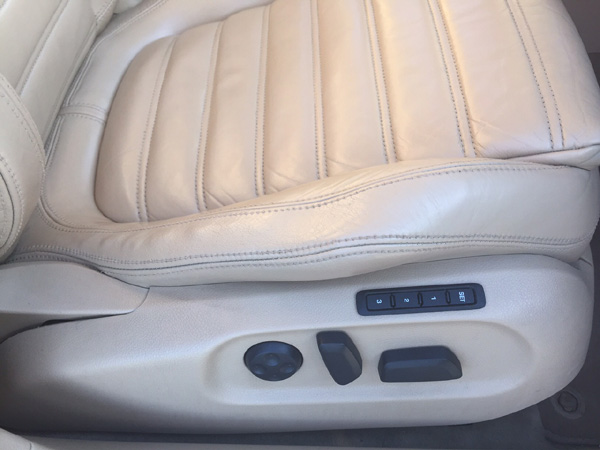 Very difficult to capture what it looks like in real life but here's a photo showing what the leather looks like in natural light ...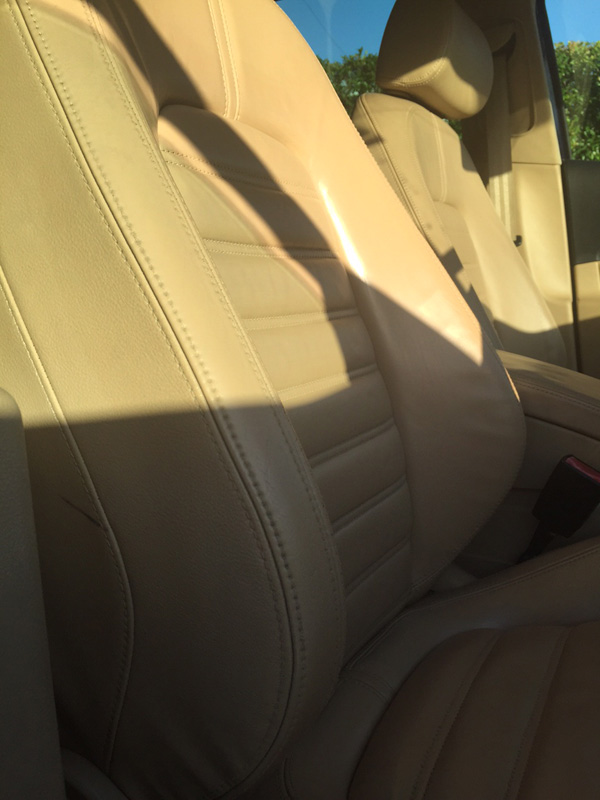 Here's what Lloyd had to say...
"I am very impressed with the finish I achieved with my sad looking leather drivers seat after using Paul Ford's fine leather cleaning, colour restoration and protection products.
The instructions both on the website and printed in the box were perfect.
Paul also took time to discuss my particular job details with me - which I am grateful for.
Probably most impressive was what I learnt about leather on Paul's website. Paul is clearly an expert in his field and very passionate with it. He's not a bad bloke either!"
Lloyd