Grandmother Single-Handedly Restores Scruffy Green Leather Lounge Suite ... Bought Off Trademe
Here's a letter I received from Marlene who was absolutely thrilled with the results she got using the DIY leather restoration products. Thanks Marlene, it's always good to see folks get amazing results! Here's what she had to say ...
Products Used: Wipe-On Leather Restoration Kit
I purchased this leather lounge suite off an internet trading site.
I had never owned a leather lounge suite and didn't know much about them.
The suite had various problems - cat scratches galore on the bottom curved panels and the sides, cracking on several seat cushions, and one seat cushion that had turned jade green, (the suite is forest green).
Here's some before photos to show you what it looked like when I first got it ...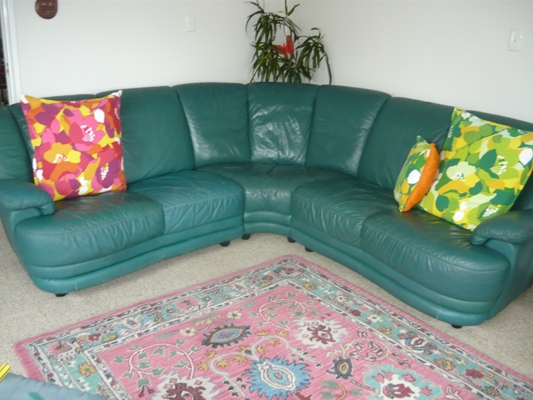 The first photo shows how it was all different colours and looking rather scruffy.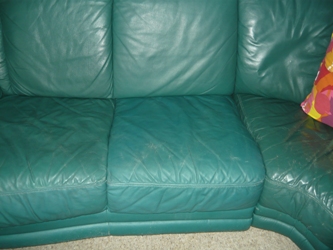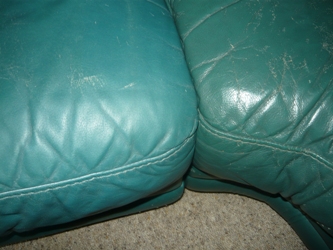 The next 2 photos (above) are close ups so you can see what I mean.
I initially contacted a mobile leather restorer person but at the price of $180.00 per seat cushion, I did not wait to hear what the rest would cost!
I decided to find a DIY leather colouring system in New Zealand and see if doing it myself was a possibility.
That's how I found Paul's website, emailed him, and had a same day reply.
Paul sent me a pdf instruction sheet via email, and a link to his step-by-step video - via 'you tube'
From there, I purchased Paul's products and began to restore the suite.
The most daunting thing about tackling this process was my own fear of stuffing it up, but with Paul's help and support, I was confident of getting good results.
Paul colour matched the leather colour for me from a sample I sent him and I could swear he was right here looking at my suite ... the match was perfect!
I followed Paul's instructions to the letter and I found the process to be a lot simpler than I originally thought it would be.
The colour went on beautifully and that's when I could see the transformation happening right before my eyes!
Here's some 'after' photos to show you what I managed to achieve ...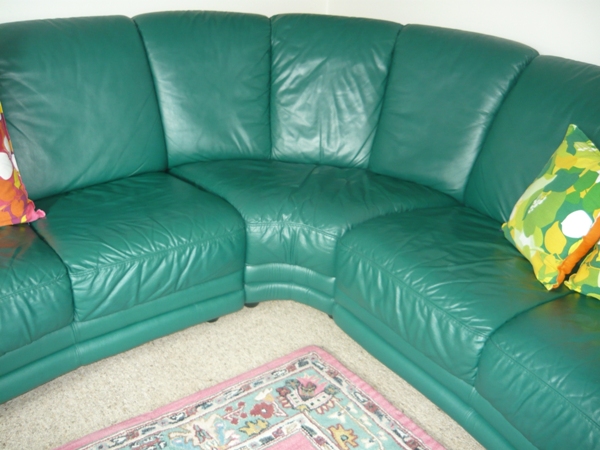 I also found that once the conditioner and protector was applied, the natural leather smell returned and the leather feels much softer and warmer than what it did when I first bought it.
I have given this suite new life and my family and I am ecstatic with the results!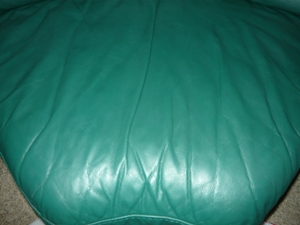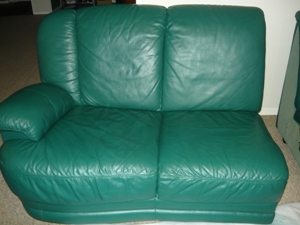 Right from the 'get-got' Paul said this was an easy process ... and he was right. With his unlimited help and his excellent products, I still can't believe I managed to get it looking that good and neither can my friends!
For anyone unsure of the 'do-it-yourself' approach, get in contact Paul, (a more helpful person would be hard to find) and give it a go, it is not as hard as we think!!
Thank you so much Paul. I will definitely be recommending your products.
Marlene - 022 600 9806