Cracked And Discoloured Cream Leather Lounge Suite Recoloured
Products Used: Wipe-on Leather Restoration Kit
"Hi Paul, We have a leather suite which we have had for many years now, bought at Farmers Wairau Park around the late 90's in fact you did some touching up on it for Farmers when we bought it. It has served us well but now is showing signs of age. We have read your report and we are happy to try your products and do the work ourselves if that is possible but we need some guidance to get us started. We would appreciate any advice you could provide us to help us rejuvenate our lounge suite photos attached."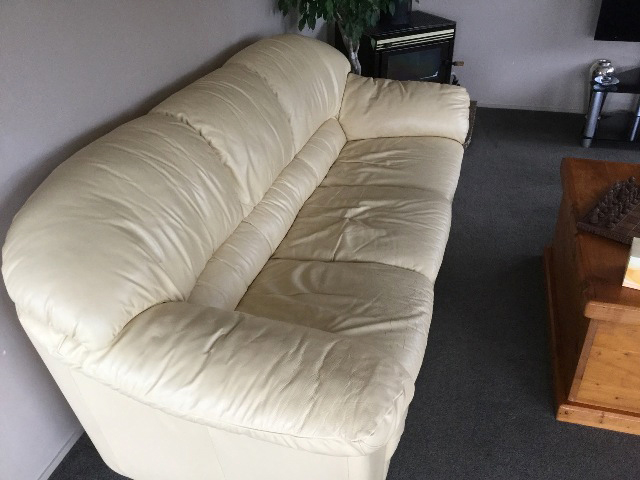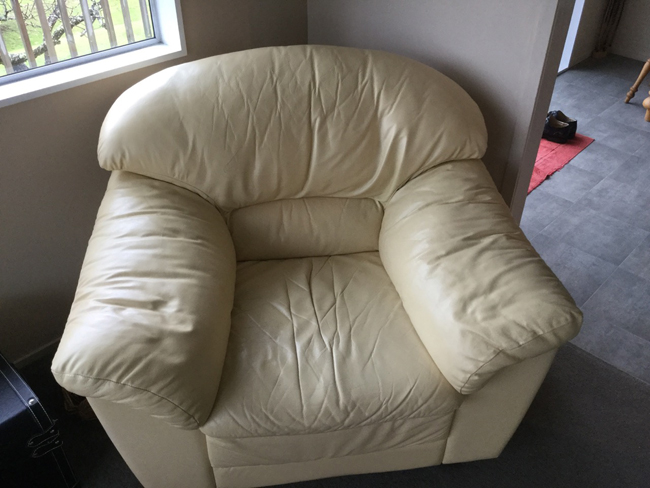 It's hard to see in the above photos but there is a blue/gray staining from wear and tear on the "traffic areas" ie seat cushions, arms and inside backs.
Here's a couple of close-ups showing the scratches and cracking of some of these areas ...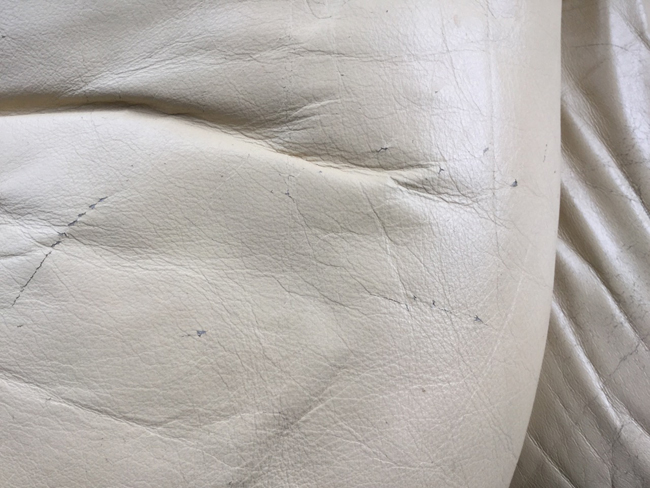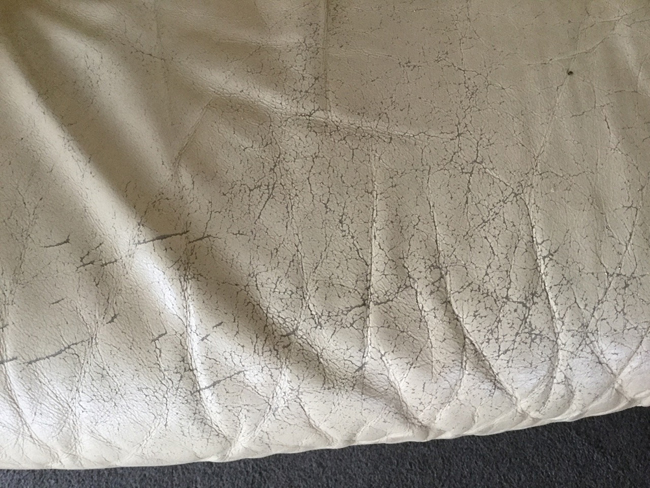 Don rung me to let me know he was delighted with his results and then sent me the following photos ...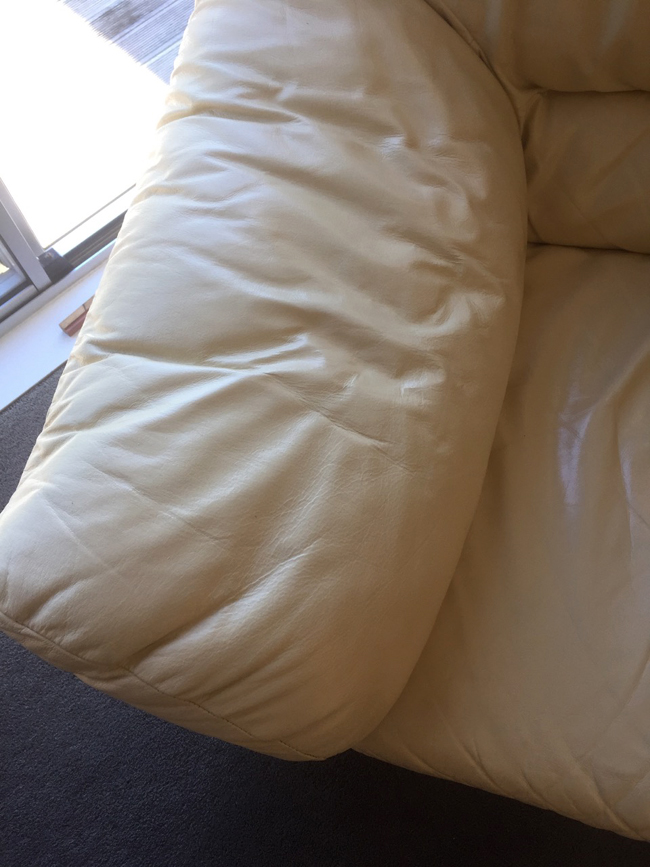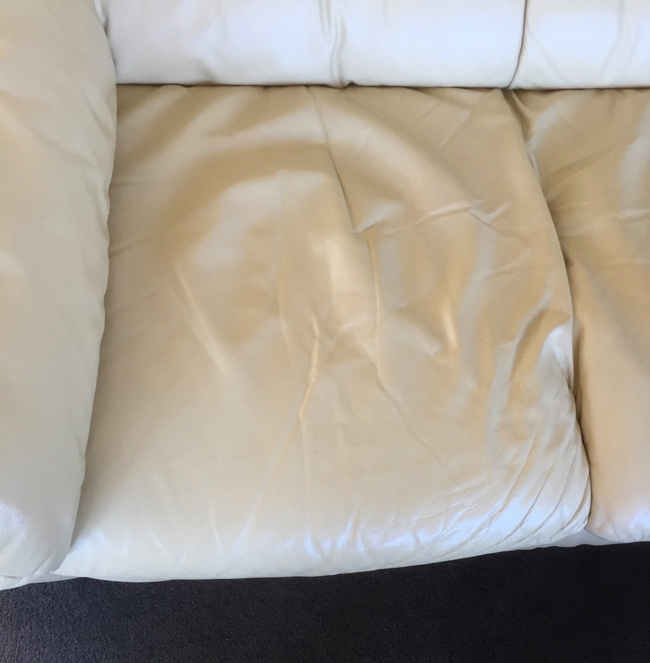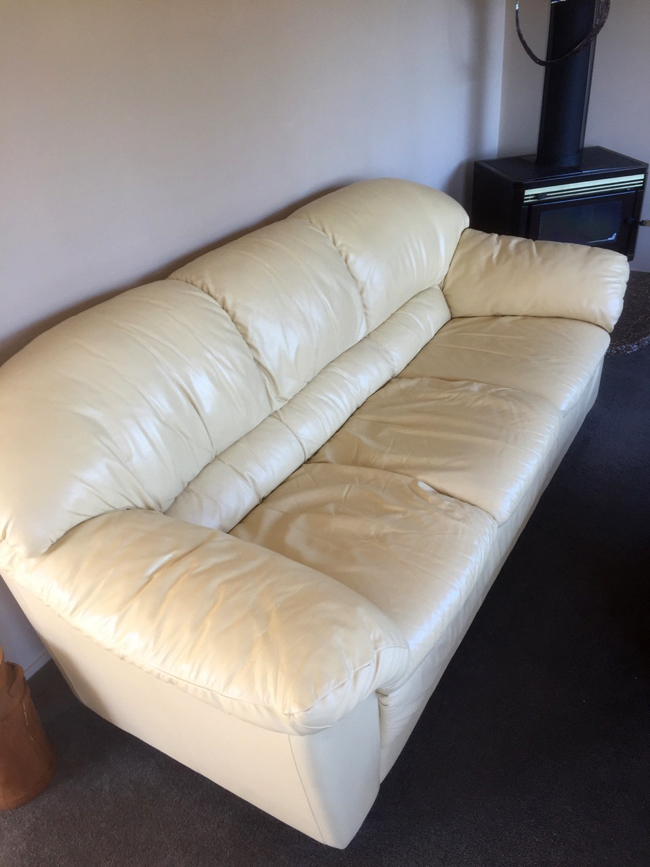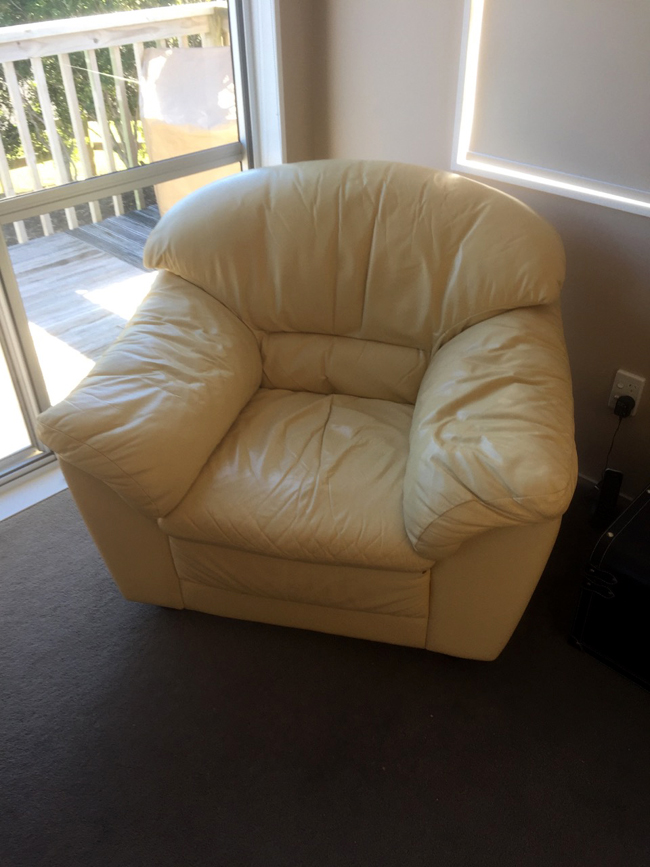 Good result Don.