Blue Leather Chairs Recoloured.
Products Used: Spray Leather Restoration Kit
Mike contacted me regarding his retro chairs covered in blue leather.
Here's the photo I received before restoration ...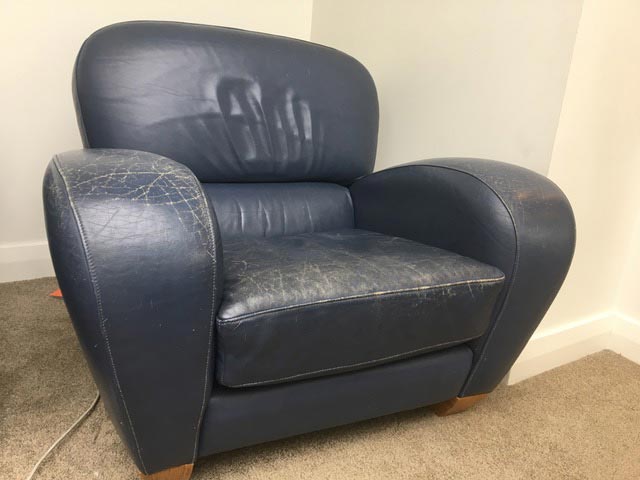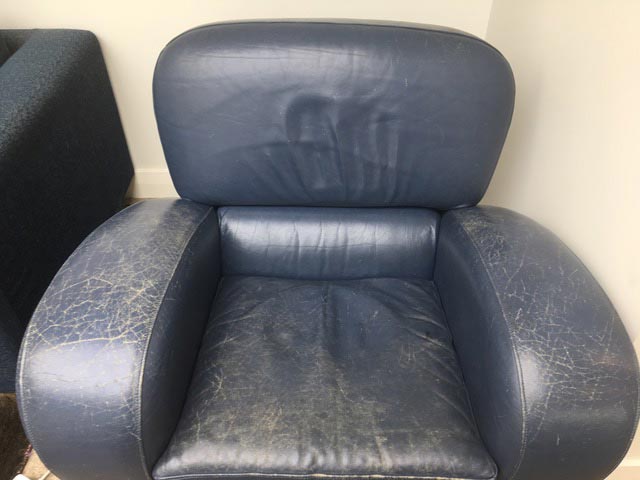 Here are some 'after' photos I received a couple of weeks later ...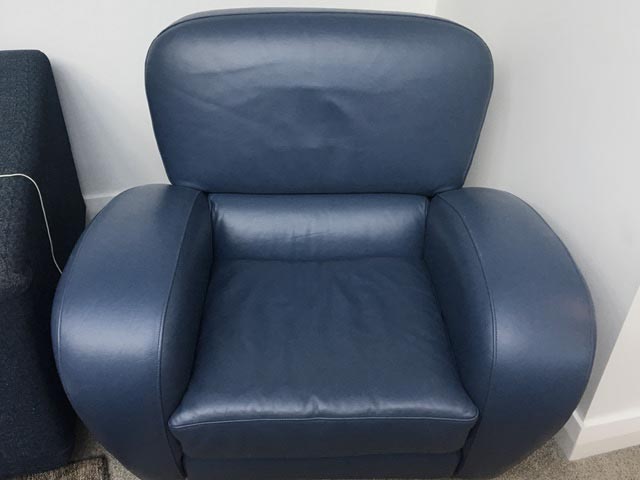 Hi Paul. We've had these chairs for twenty years - ten different houses in five countries, five cats and two kids all took their toll.
I followed your instructions to the letter, the results are spectacular. Colour match is near perfect.
Note the 'after' photos are bluer than the chairs look. Might just be my computer or the lighting.
Many thanks, we've got a couple of other small projects..will be in touch.
Sincerely, Mike
Good work Mike. With results like this you should have no trouble tackling another project.