Refinishing Black Leather Honda Seats
Products Used: Wipe-On Leather Restoration Kit
Neil bought my leather restoration kit to restore his worn leather Honda seats and he sent me a link to the Honda forum where his photos and comments were posted.
Being a private forum, I ask for permision to show you his photos and include some of his comments ... thank you Neil.
" ... you can see some of the deterioration of the leather in this shot. Basically some of the black leather has had the black flake off and it now has white patches showing through. There are no rips, tears, burns or cuts though!"
"You can just see the degradation on the left bottom bolster of the driver and passenger seats here. Here's a better shot of the affected panels on the passenger seat ... "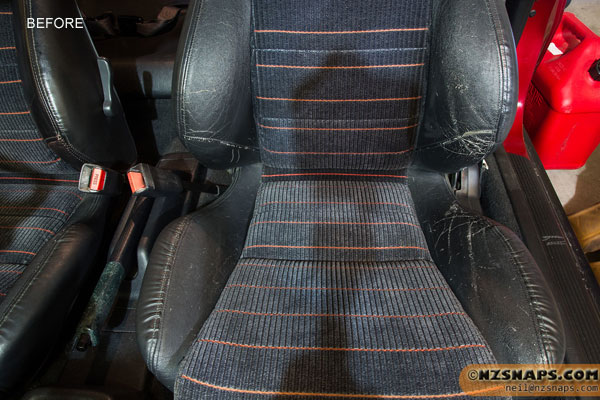 "I got the 250ml black colour restoration kit, and a brush and a thing of leather conditioner... All up .. not cheap, but definitely the right solution. The fact that he immediately picked up the phone after I sent an email and spent a good 15 minutes asking questions about the seats and damage, and then walked through the approach was the clincher. I love rewarding good service."
"Here's a full length after shot, but before the conditioner and protector (ie. I used the leather cleaner, the meths and the dye)"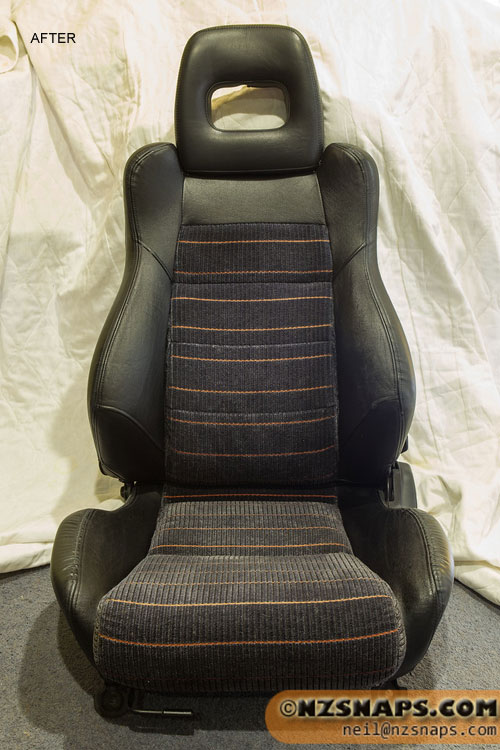 "And as near as I can get, a photo similar to the incar before..."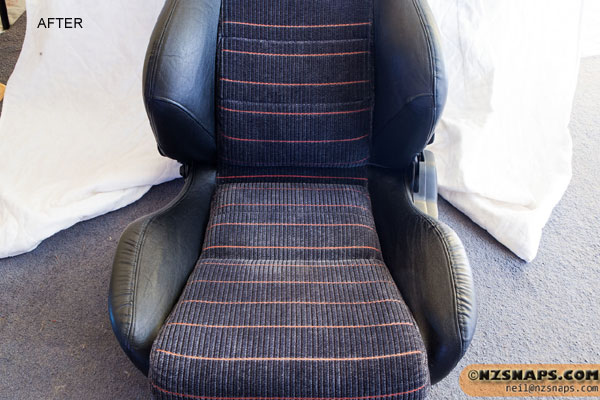 "So so impressed with the products. I'll put come conditioner on this seat tonight and maybe some more tomorrow, then apply the protector. Then do the same for the drivers seat. "
Thanks so much Neil, the seat look fantastic. From experience, black leather is difficult to photograph because of light reflection ... in real life though, they will look amazing!