Deep Leather Scuff Repaired
Hi Paul, I've attached a few before and after pics for your interest.
I have to say I'm delighted with the results of the repair work done with your materials.
Your detailed instructions made the work almost fool proof.
Using the glue to crystalise the fluffy fibres is a brilliant idea and worked a treat, giving me a good smooth base to work from.
Here's a photo of the couch before starting ...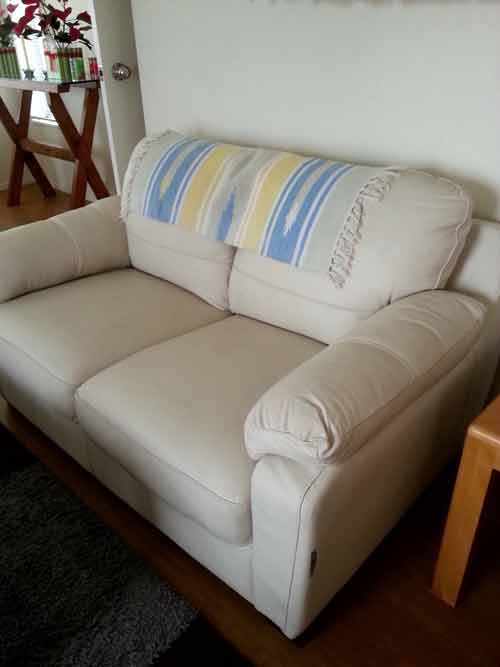 Here's a close up showing the damage I want to repair ...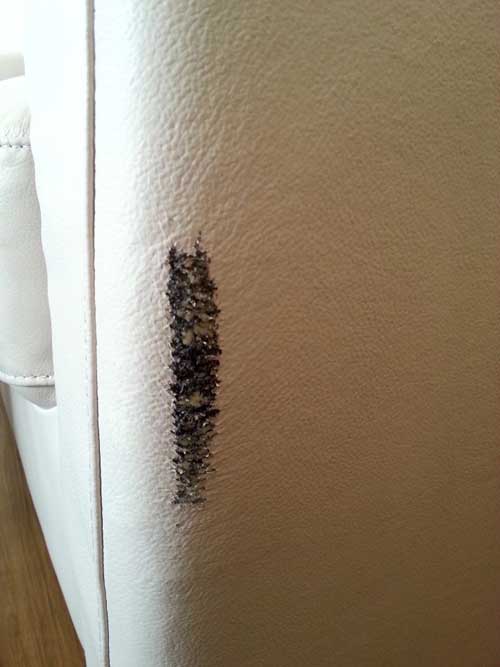 Here's the repair after using your products ...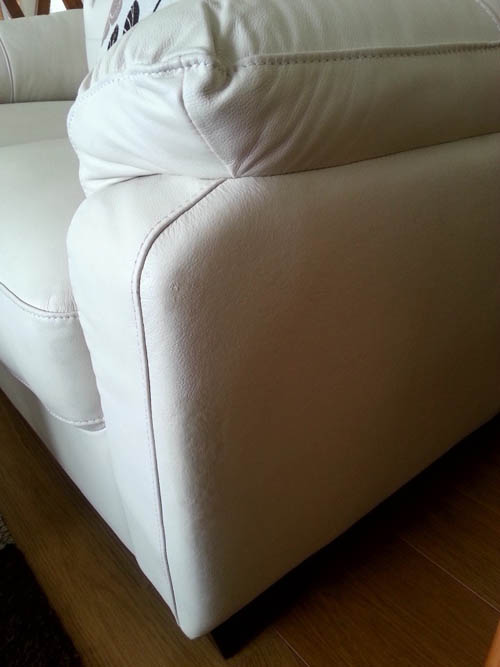 And here's the finished repair from another angle ...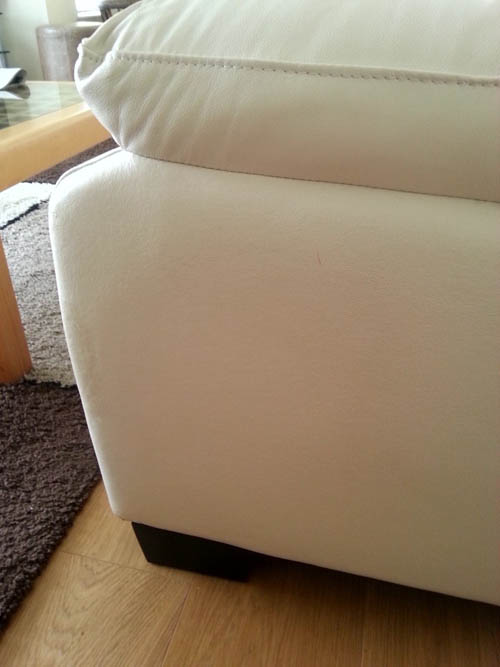 I was initially somewhat hesitant to go ahead with purchasing your kit as it is pretty expensive, but you get what you pay for. I'm delighted with the results which are worth every penny and highly recommended.
You have helped us to restore and save a beautiful leather couch. Thank you so much.
Robin Forrester - Auckland