Green Leather Suite Recoloured With Custom Matched Restoration Kit
Products Used: Wipe-On Leather Restoration Kit
Revelyn sent me some photos of some leather furniture she wanted to restore.
"I have one three-seater and two one-seaters that are both dark green have had the colour worn in some parts. Attached are a few pictures for you to have a look at. Could you please advise me of what I should do from here?"
You can see how the finish has worn through in the traffic areas exposing the raw leather ...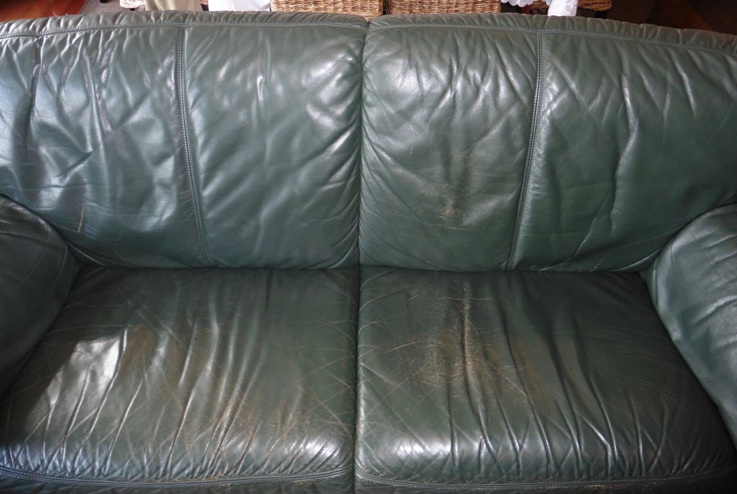 Some close ups showing the wear and cracks on different parts of the suite ...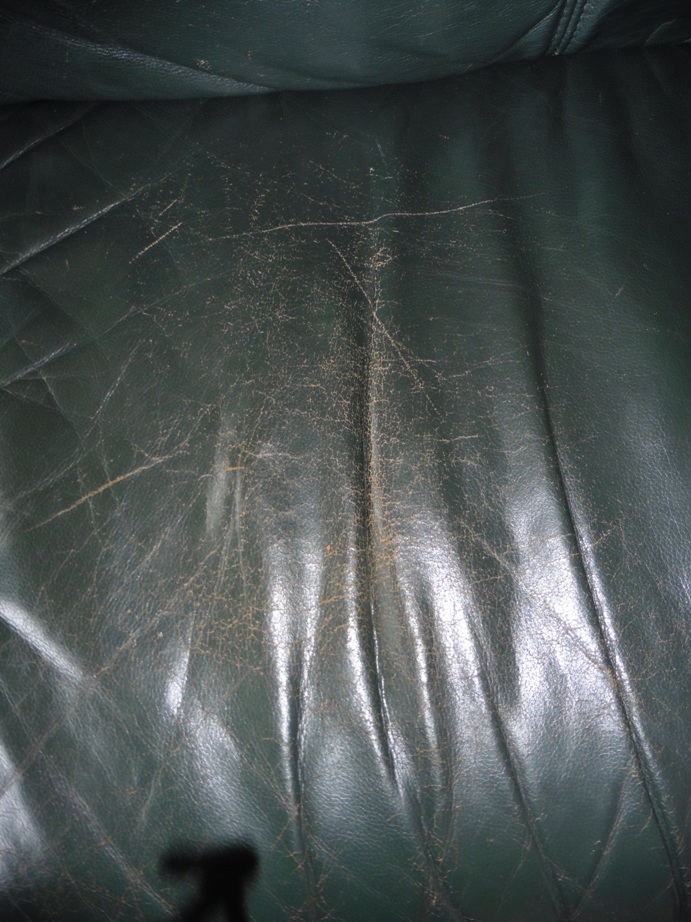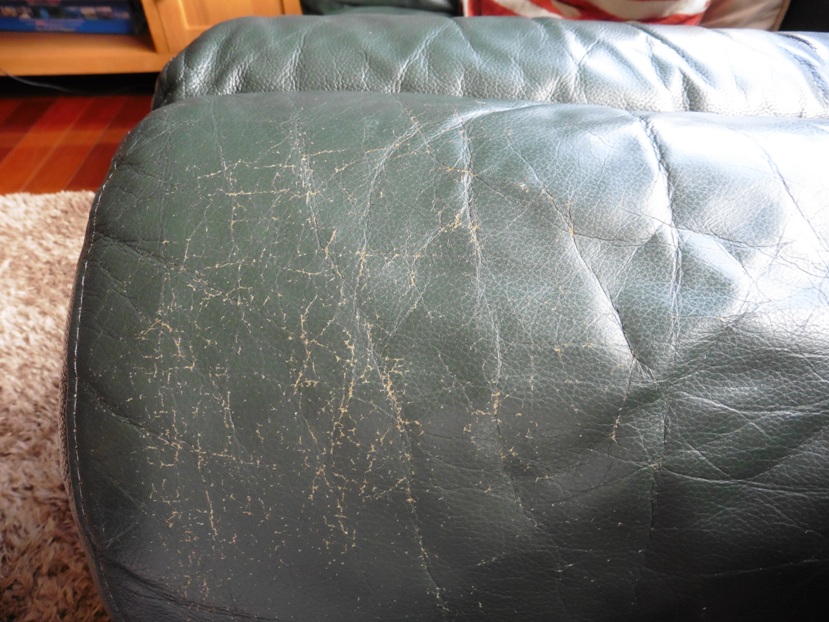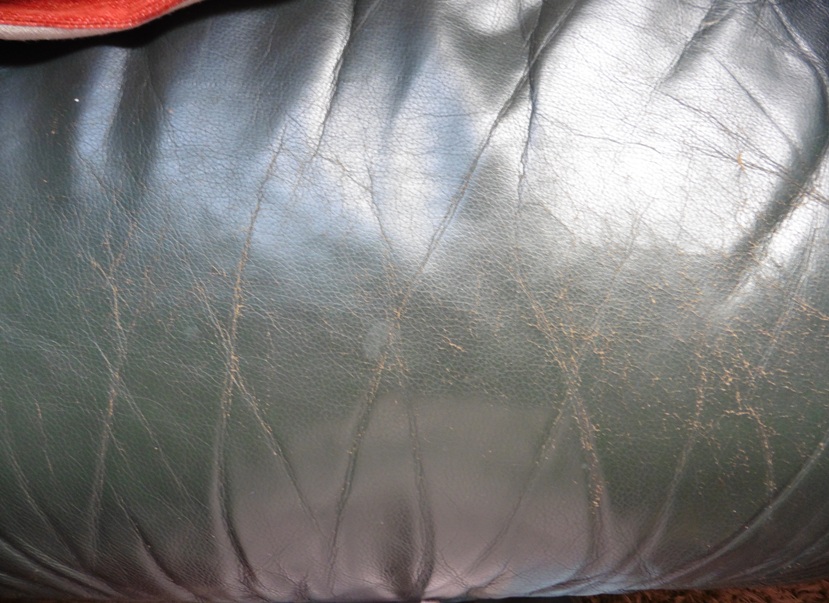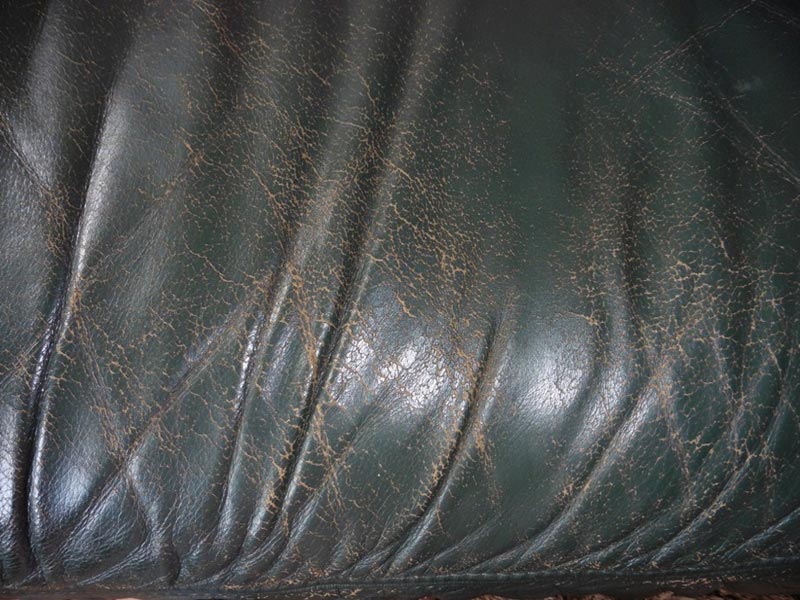 So, after a couple of phone discussions on the best angle of attack ... a restoration kit was custom matched to the provided leather sample and sent on its way.
A week or so later, I received an email with the following pictures ...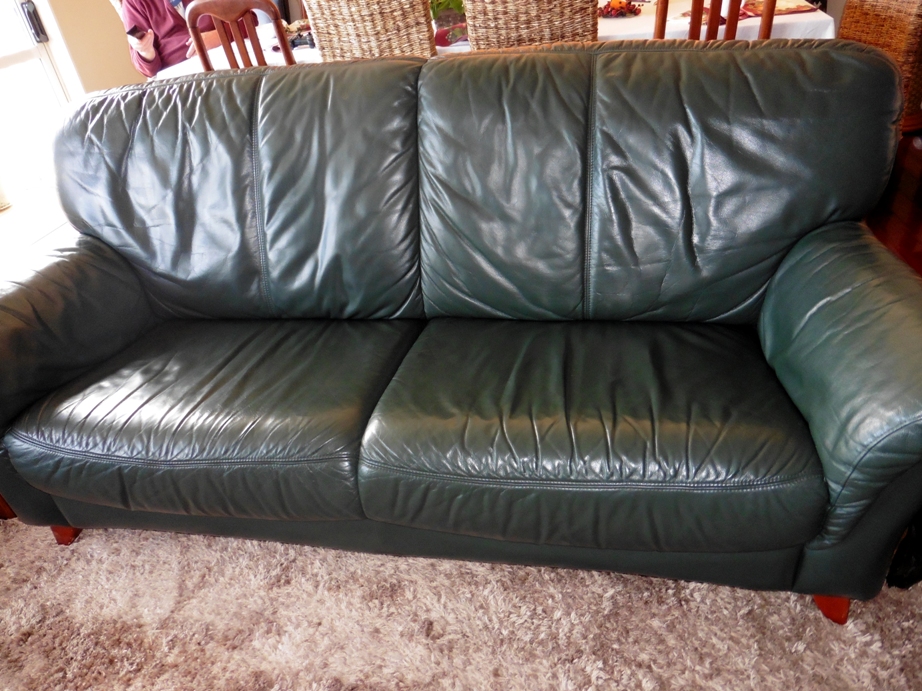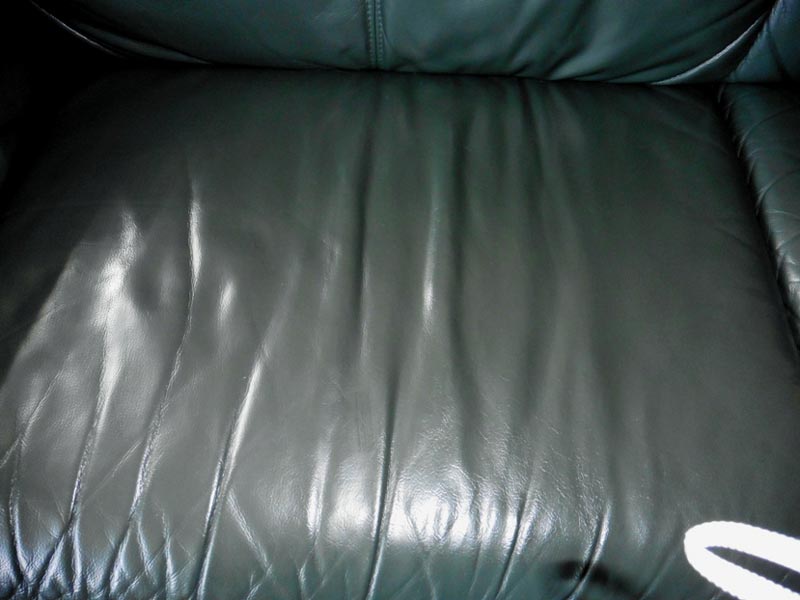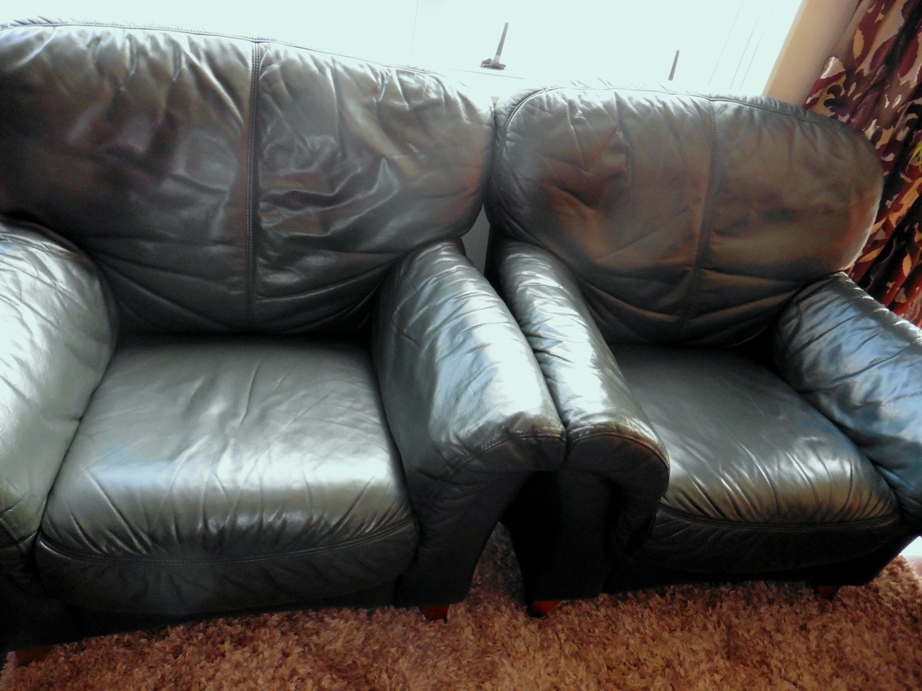 "Hi Paul, we have used the Leather Restoration Kit as per the instructions provided, and we are very happy with the result. Our lounge suite now looks as good as it did on the day we bought it 14 years ago. The colour match is perfect, and the high traffic areas are completely restored. We found the instructions clear and easy to follow. We would certainly recommend your restoration kit to anyone wanting to restore leather furniture. Kind Regards, Ruvelyn"
Brillian result, Ruvelyn, well done!