Red Leather Lounge Suite Rejuvinated
Products Used: Wipe-On Leather Restoration Kit
Sharon has a semi aniline leather suite which put simply, is dyed leather with a very thin clear sealer.
A downside to dyed leather is it fades very quickly in direct sunlight. So what I did for Sharon is custom make a restoration kit with a special bonding primer and the colour made with pigments rather than dye. Pigments are far more fade resistent and more suitable for DIY work.
Here's a photo of one of the couches BEFORE restoration ...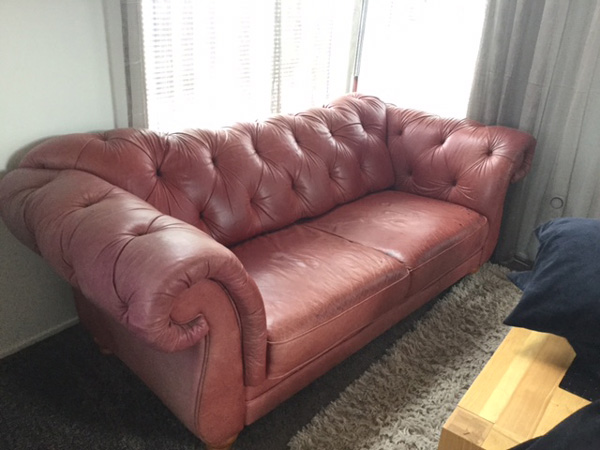 And here's one of the faded outside arms ...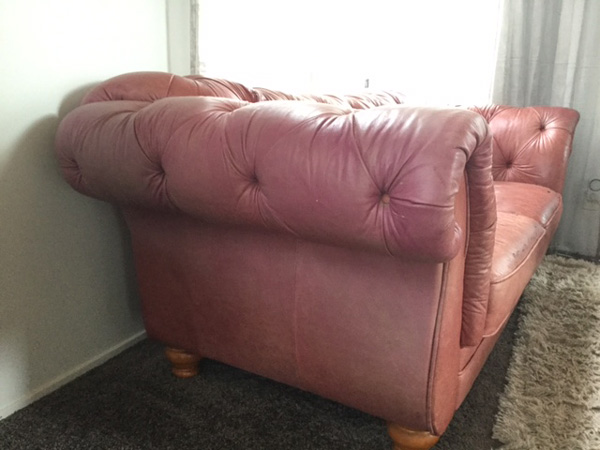 Here's another outside arm showing how much it had faded ...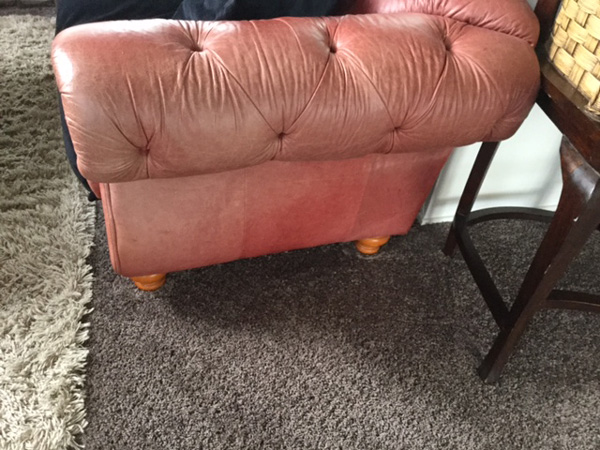 The foot stool with work in progress ...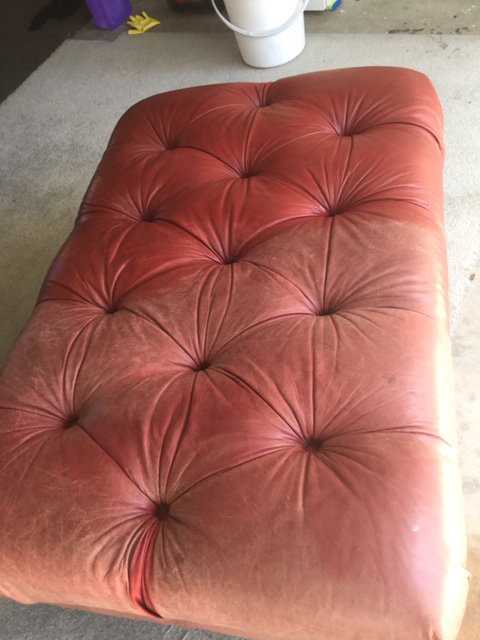 The first couch completed ...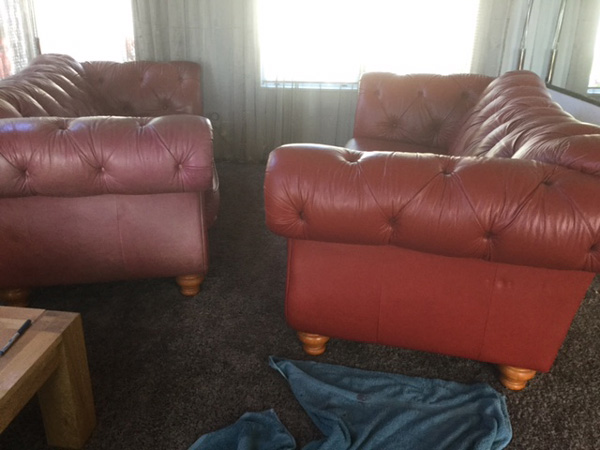 The finished footstool ...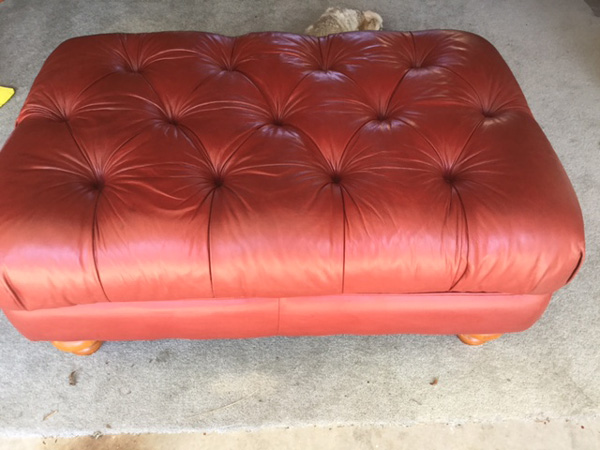 Another shot of the completed couch ...
And a photo of the 2nd couch in its original position ...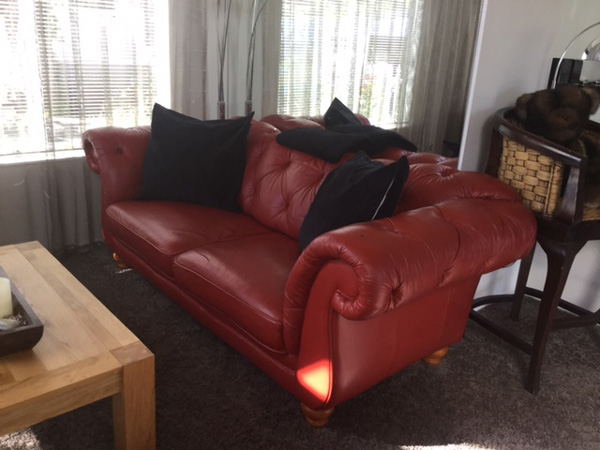 Here's what Sharon had to say...
"Hi paul, impressed or what! I am absolutely over the moon! Thank you!"
Sharon
Well done Sharon. That looks amazing!