Faded, Worn And Stained Couch Refinished With DIY Leather Restoration Products
Products Used: Wipe-on leather restoration kit
Sue had a couple of leather couches which were in need of some work. They were very worn, stained and not looking too good!
I made a leather restoration kit to match an off-cut of leather, packed it into a box ... and off it went.
A few days later, I received the following photos:
Here's a before shot of the couch ...
And an 'after' shot ...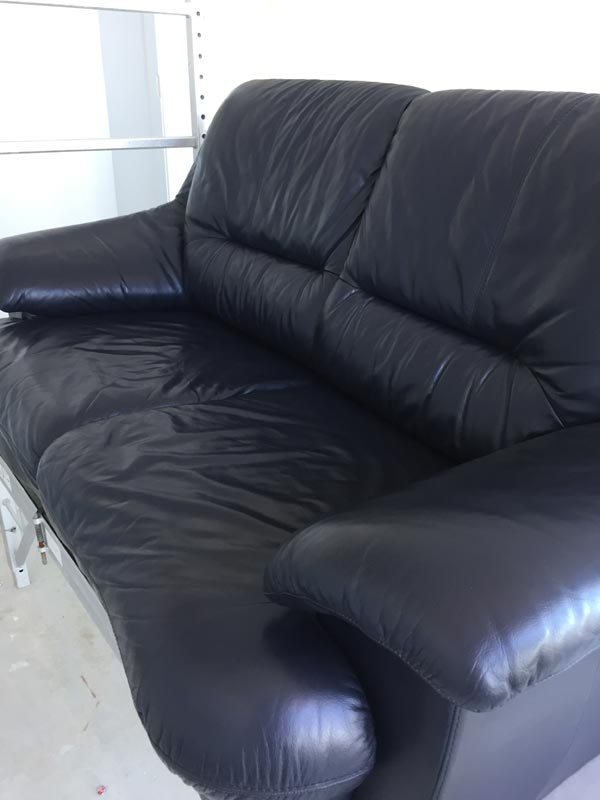 A close-up before ...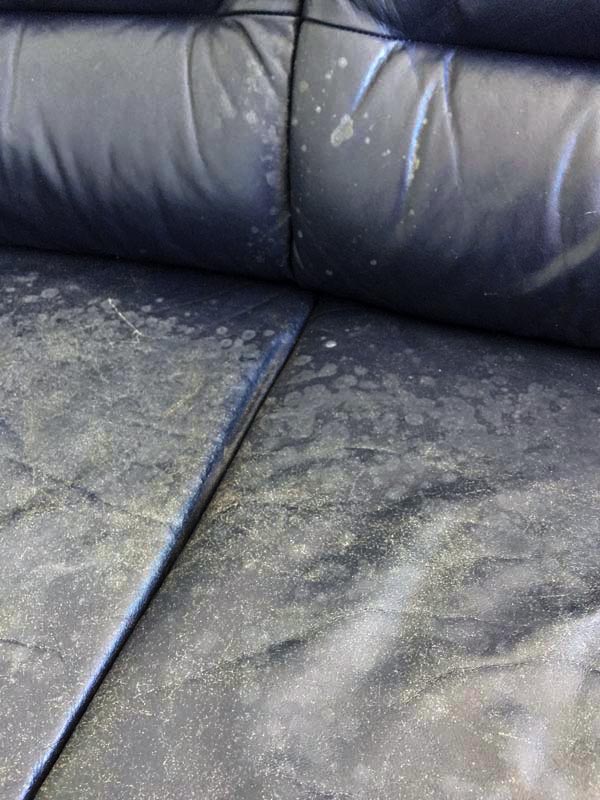 A close-up after ...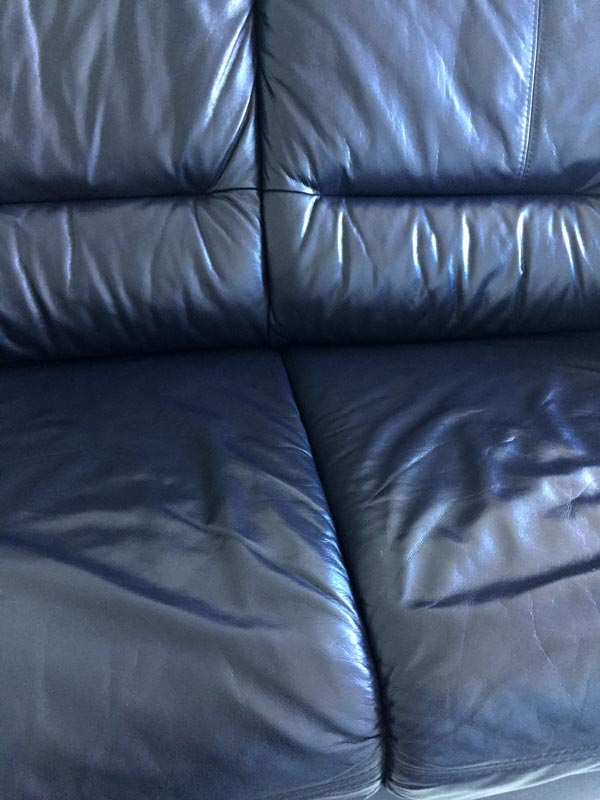 "Hi Paul, the 2 seater is done! It's scary before you start but hugely satisfying by the end! Everyone said I was mad and I apologised to my husband "sorry honey ... I think I am about to ruin the sofa"
But what Paul says is true ! This is a 20 year old sofa that I refused to put in my new home and now I'm so proud of what I have achieved.
The step by step instructions are amazing. I phoned Paul twice (I'm a perfectionist!) and he was extremely patient and then I realised that it was clear in his instructions. A couple of tips : read the instructions carefully and then read them again :)
Where the cushions meet - keep them apart as they can stick together while they are drying.
Usually after a DIY session I'm pleased it is over but I can't wait to start on the matching 3 seater...it's like magic!!
Thanks Paul for sharing your knowledge so willingly and providing a cost effective way to restore our furniture. I am one happy customer" - SUE
Thanks Sue, for your photos and your comments. You should be supremely proud of your work ... and I bet your husband has a new-found respect for your creative talents! Good job! - Paul