Waxed Oiled, Pull-Up Leather Care Products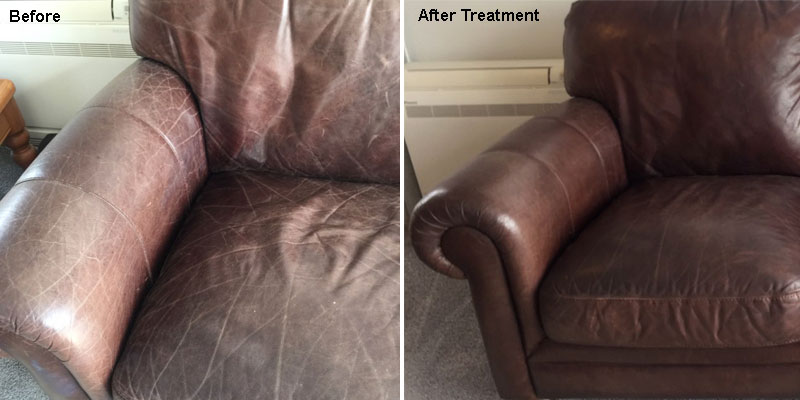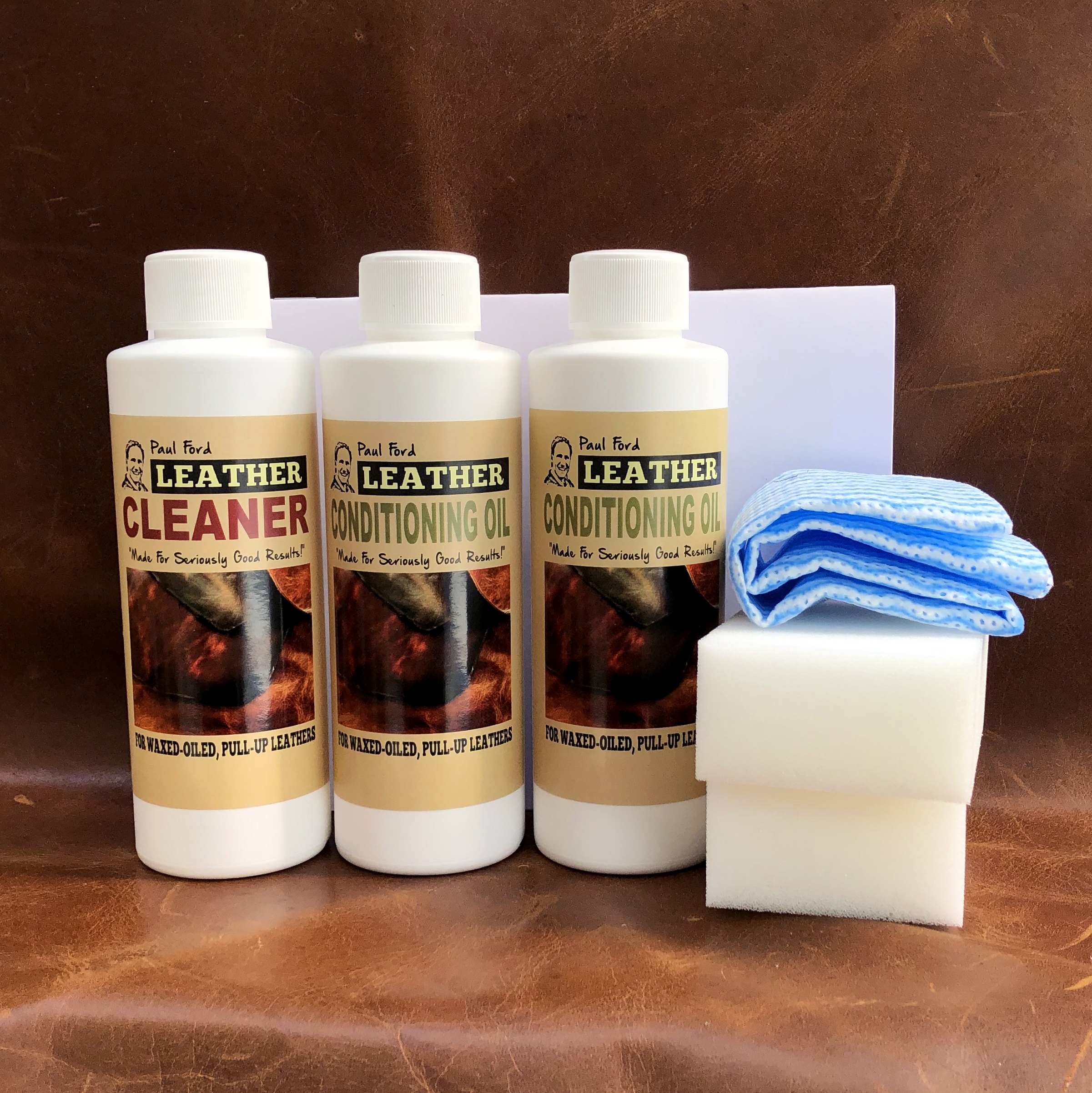 Waxed Oiled
Leather Care Kit
For Cleaning, Conditioning And Oiling Waxed Oiled And Pull-Up Leathers.
Waxed Oiled leather is a dyed leather with hot oils and waxes rolled over the surface to give it it's richness and depth of colour.
Over time, these waxes and oils will disappear leaving the leather looking dull and dry.
This kit has been made with the same waxes and oils used in the tannery to replenish your leather and help bring it back to life.
Contents:
1 x 250 ml Cleaner
2 x 250 ml Conditioning Oils
2 x Foam pads
1 x Application cloth (not shown)
Click Here To Buy
Here's an example of a waxed oiled leather chair I've used this kit on ...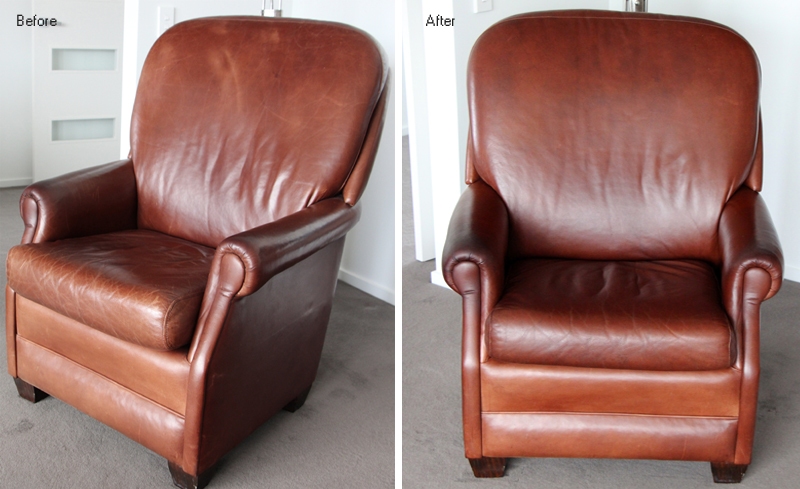 Video Showing How To Care For Waxed Oiled (Pull-Up) Leathers
In this video I'll show you how to clean, condition and oil waxed oiled (pull-up) leathers using the same products I use for professional results. I'll cover 3 important topics:
Important characteristics of waxed oil, pull-up leathers that very few people know about
How to use the cleaner and conditioning oil on used and new pull-up, waxed oil leathers
Four tips to help you keep your leather looking great.
Instructions ... How To Use The Waxed Oiled Leather Care Products
Before using any care products for the first time, always check in a hidden area for colour fastness.
To do this, apply some cleaner to the leather and while still wet, give 10 or so firm rubs with a clean white cloth making sure there is no excessive colour removal or colour change before doing any overall cleaning.
If is normal for waxed oil leather to have very light amount of dye transfer but if it is excessive, stop and give me a call.
IMPORTANT ...
To be used on waxed oiled or pull-up leathers only
Please do not substitute any of these products with another brand. This is a complete self-contained system with each product compatible with the others.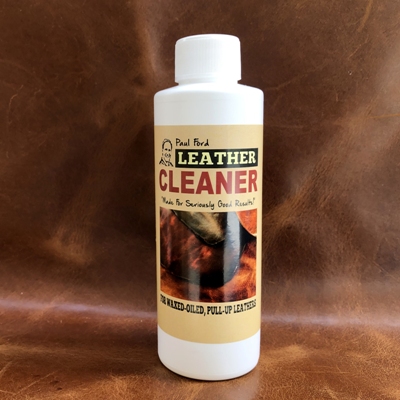 STEP 1: Wipe away any loose dirt and dust with a clean micro-fibre cloth.
STEP 2: Pour some leather cleaner into the sponge provided. Wipe evenly over leather surface concentrating on one panel at a time.
STEP 3: While still wet, wipe dirt using a clean water dampened towel or micro fibre cloth.
STEP 4: Lightly dry with clean soft towel.
STEP 5: Rinse foam sponge and micro fibre cloth in bucket of water.
STEP 6: Repeat the above process on the next panel.
STEP 7: Leave to dry naturally.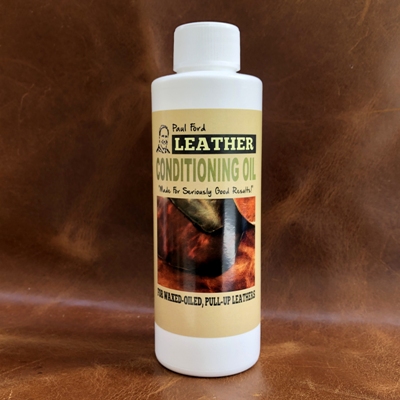 STEP 1: Apply a generous amount of conditioning oil into the sponge provided and liberally wipe evenly over the leather, one panel at a time. Leave overnight to soak in and do not use.
STEP 2: If your leather has dried out and needs more conditioning, reapply about 2 hours after the first application, then leave overnight for maximum penetration.
STEP 3: Lightly buff the leather surface with a soft cloth to remove the wax haze and bring out a sheen.
Notes About The Conditioning Oil
For NEW waxed oil leathers, just 1 light application of the conditioning oil is all that's needed.
However, if the leather dye has faded, the conditioning oil can slightly improve but will not restore the original colour. In these cases, refinishing is needed.
The conditioning oil will help to enrich and even out the leather colour.
Don't use this product on its own, always use the leather cleaner first.
How Often Should You Use The Wax Oil Kit?
Well, that depends on 2 things:
How much dirt it attracts ... such as, sweat, sunscreen, hair products, dust and dirt etc.
How it looks. Does it look like it's drying out?
To put you in the right direction, here's a rough guide:
If Used Only Occasionally ... 4 to 6 months.
If Used Every Day ... 2 or 3 months..