Leather Care Products Used On Audi Leather Upholstery
Products Used: Triple Pack Leather Care Kit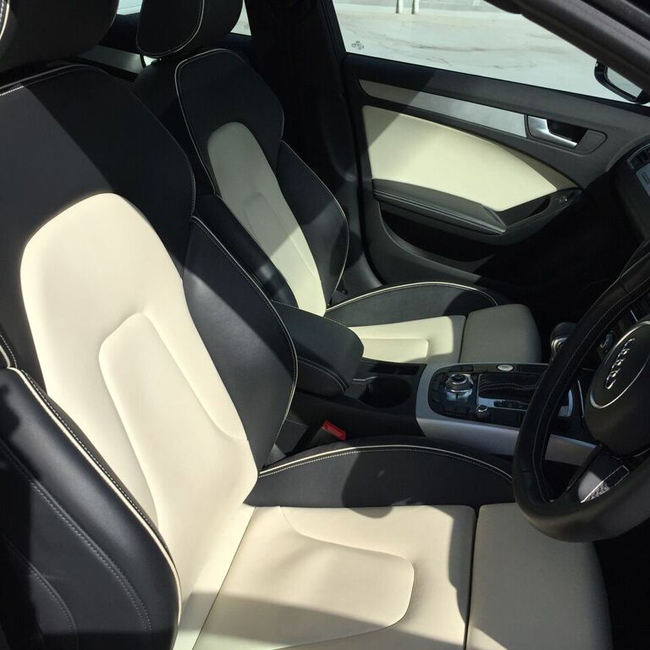 "Hi Paul ... My beautiful Audi with its two toned leather upholstery looked very sad indeed! Having cream inserts, which makes sense in hot weather, is a begger to keep clean.
I tried a few things to remove ingrained dirt – products accepted on the market as being tried and tested. They helped to a degree but did not do a very good job, and that was with a fair bit of elbow grease applied.
I decided to give your products a go. I just followed your simple instructions – and with very little effort, the dirt just dissolved before my eyes. It was so easy! Now the seats look wonderful and feel warm and supple.
"Thank you so much. I'll be sticking with your products from now on!"
Linda