Leather Car Seats Cleaned And Conditioned And Brought Back To Life
Products Used: Triple Pack Care Kit Plus Brush
Hi Paul, I have included some before and after pics of my rear car seats, and my thoughts on the products I used.
We recently bought a 2003 Ford Fairmont with black leather seats.
The leather seemed in pretty good condition physically, but looked a bit devitalised and neglected.
Here's a picture showing what the leather looked like before I started. You probably can't tell by the photos but the leather looked dull and lifeless ...
The cleaner lathers very nicely, and while scrubbing I could see the dirt and grime being suspended in the lather to be wiped easily away. I took a photo of that too ...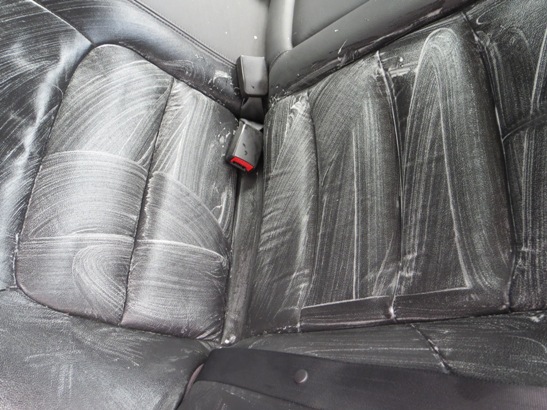 The brush makes easy work of the cleaning stage.
I followed with the conditioner and protector, and the seats feel amazing. They now feel so much softer and warmer, like leather should, and also the colour appears richer.
Again, the photos don't do justice ... they look so much better in real life.
I would definitely recommend this system to anyone looking for a simple and effective way to clean and protect their car leather.
I hope this will be useful to you, thank you so much.
Keryn - Greymouth - 027 440 5214