Dry, Firm Waxed Oil Chairs Conditioned Using Waxed Oil Leather Care Products
Products Used: Waxed Oiled Leather Care Kit
John from Living With Style, Timaru called me in to have a look at some waxed oil dining chairs in stock which were looking dry and feeling rather boardy.
"I had several clients tell me that they felt these chairs were dry and lifeless so I had to do something about it."
I recommended the 'waxed oiled leather care kit' be used.
A couple of days later, I received the following photos showing the 'treated' and 'untreated' side by side ...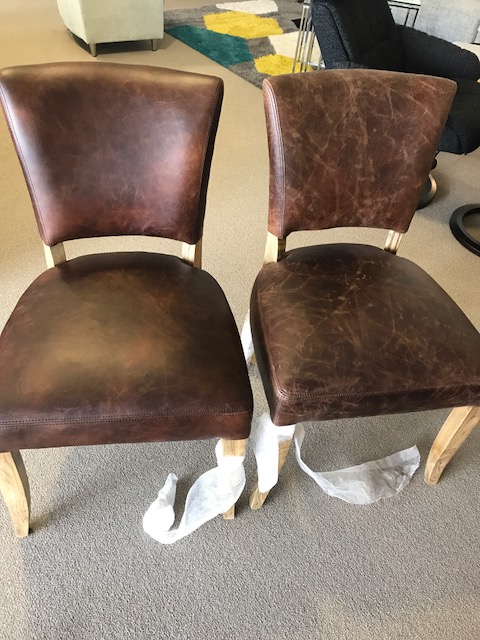 "Good outcome for us Paul. They look so much better and feel softer too ... just needed a good feed!"