Waxed Oiled Leather Couch Treated With Care Products
Products Used: Waxed Oiled Leather Care Kit
Liz sent me the following photos ...
"Hi Paul, here are some phtos of the fading on our sofa. I justwant to get it nourished and looking loved again."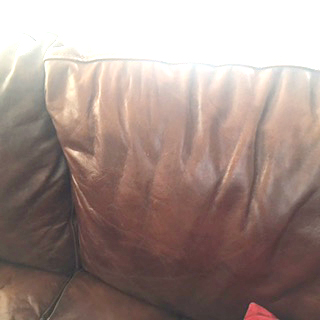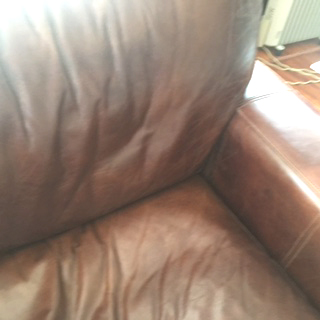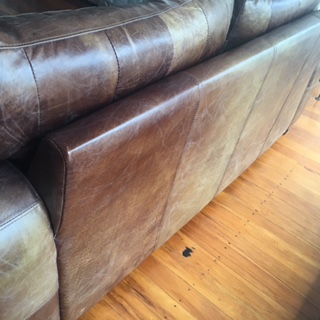 Once I saw the photos, I recognised this as being waxed, oiled leather. Put simply, this is a dyed leather with hot oils and waxes rolled over the surface to seal it and give it richness of colour.
What happens over time ... and exposure to sunlight ... the waxes and oils evaporate and the dye fades. You can see the fading on the outside back panels.
Waxed oiled leathers need topping up with the original oils but unfortunately, once the dye fades, re-dying is the only option and must be done by a pro.
So I recommended Liz try the waxed oiled leather care kit to see how it would come up. All was quiet for a few days, then I received this email ...
"I've received the products thank you and am so happy with the difference so far, the sofa looks nourished and like new!. I have just put on the second coat of conditioner and will leave overnight. The couch looks so much better - even the teenager in the house noticed! The area of sun fade is still much lighter, but seems to be isolated to the back where it is not visible."
I'm now really curious to see how it came up, so I asked if Liz could send me some photos. Here they are ...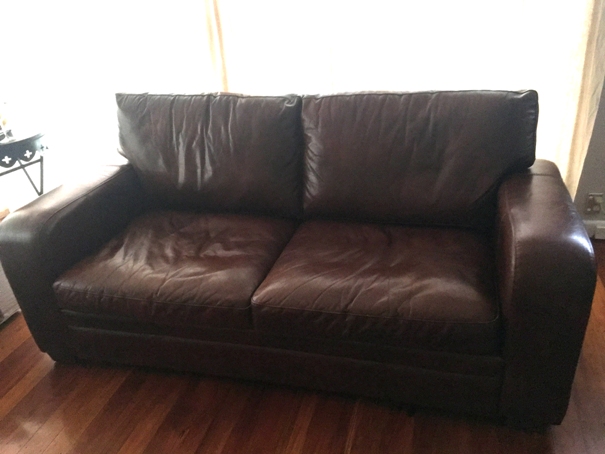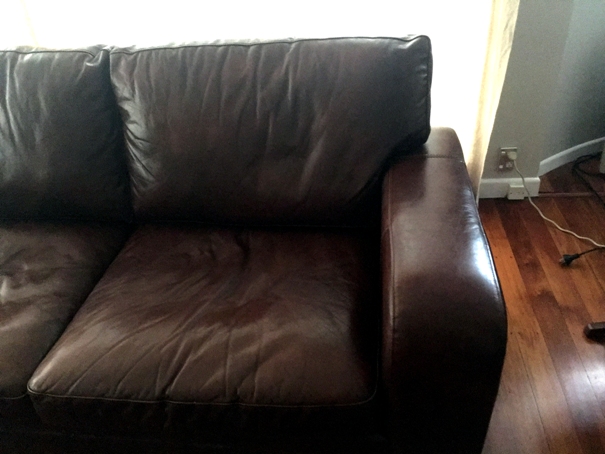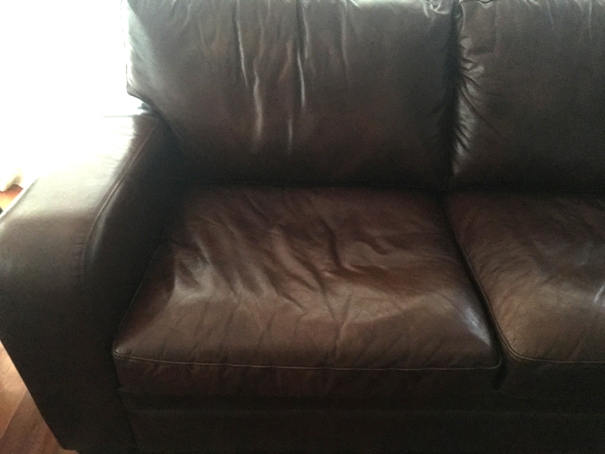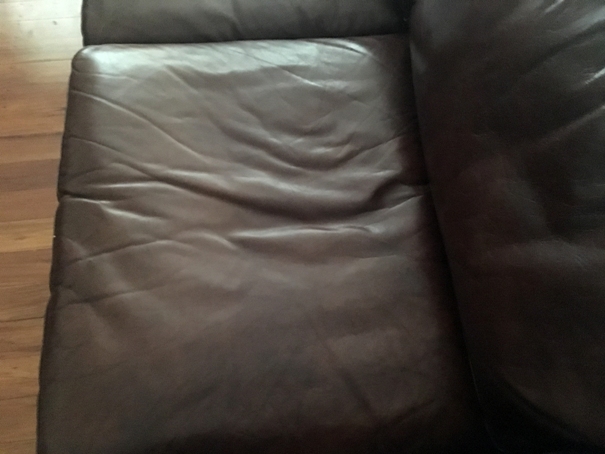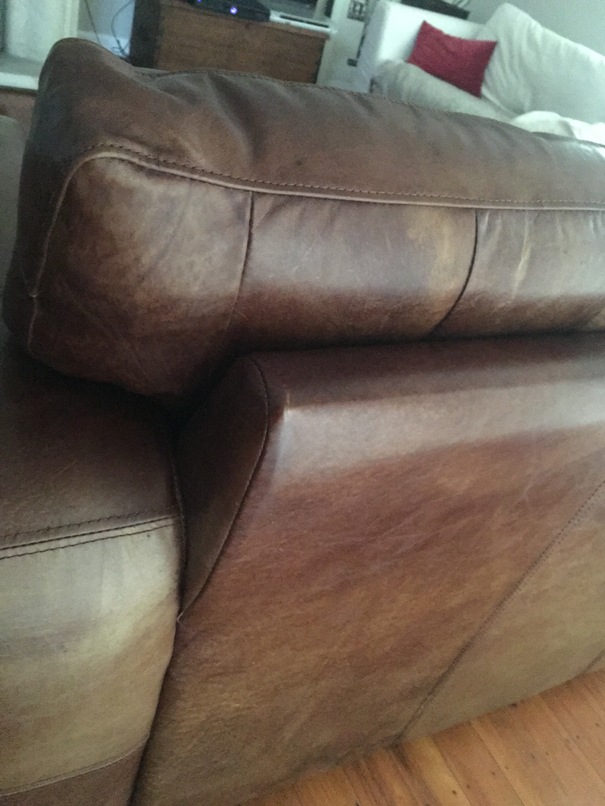 You can see on the outside back ... the care products won't restore the colour but they will make it look much more nourished.
"Thank you for your support and advice you gave in restoring the dry leather on my sofa. I am so pleased with the results, the sofa now looks nourished and cared for without losing any of its original character. The three step system was simple and mess free. Brilliant result, as you can see from the photos.."
Regards Lizzie Beaumont
Thanks Liz, glad to help out!