Leather In Ford Raptor Cleaned And Conditioned
Products Used: Triple Pack Leather Care Kit
As a gift, I sent a leather care kit over to my sister and brother in law in Brisbane, Australia. They had leather in their cars and furniture so I thought they would find this useful. I didn't hear reports on how they got on for a while but then I received this email ...
"Hi Paul, thought I'd better send you an update on that leather care kit.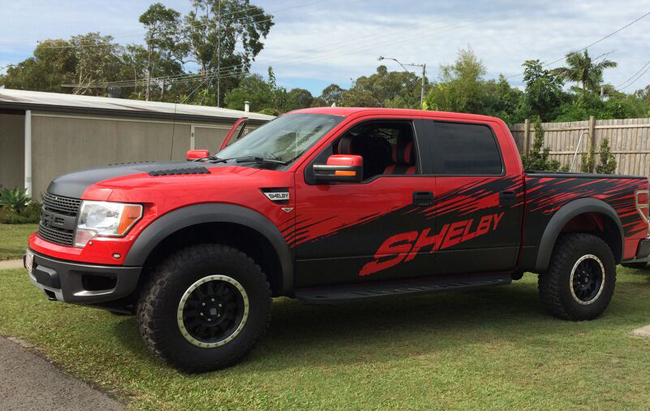 "As you know, John has recently purchased a Ford Raptor ... his pride and joy!
"Anyway, he was using a leather care brand (which shall remain nameless) with ok results but he ran out. Being a bit sceptical he decided to give your leather care products a go. (must be a family thing or something)
"He was 'astonished' with the results! And you know how fussy he is with his cars!
"He could not believe the leather was so easy to clean, and that the conditioner and protector, properly applied brought the leather back to better than new.
"I've been instructed to get a few more boxes of this stuff next time I'm in NZ. We have friends who want to use it as well!"
"Keep up the good work, little brother! You seriously need to get your products into Australia."
John and Linda - Brisbane